Hits: 21
Ideal for walkabout and holiday shooting, a good superzoom lens can handle pretty much any scene you point it at
Whether you're exploring city streets, trekking through the countryside or jetting off to the other side of the world, a bag full of lenses can feel like a real burden. A superzoom enables you to travel light, delivering everything from generous wide-ang le coverage to serious telephoto reach, all in a single and relatively compact lens. As well as being more travel-friendly, a superzoom enables you to react instantly to photo opportunities that demand wide-rang ing focal lengths with a simple flick of the wrist.
Sticking to just one lens might seem counter-intuitive if you've bought a system camera that takes interchangeable lenses, and some superzooms can be a poor substitute for using the 'right' tool for the job: inevitably, a massive zoom range comes with compromise in terms of outright image quality, while wide apertures are off the menu, especially towards the long end of the zoom range.
However, with advances in hightech optical design, and the increasing avai lability of in-camera corrections for aberrations like lateral chromatic aberration, peripheral illumination and distortion, the latest superzoom lenses tend to be capable of very pleasing results. Here are the best options to suit a wide range of cameras.
Canon RF 24-240 mm 1:4-6,3 IS USM
Most superzooms are designed for crop sensor cameras; indeed, this is the only fullframe compatible lens in this test group. Canon does make an EF 28-300 mm f/3.5-5.6 L IS USM for its full-frame DSLRs, but it hardly qualifies as a travel lens, tipping the scales at a hefty 1,670 g, by contrast, this RF-mount lens weighs just 750 g.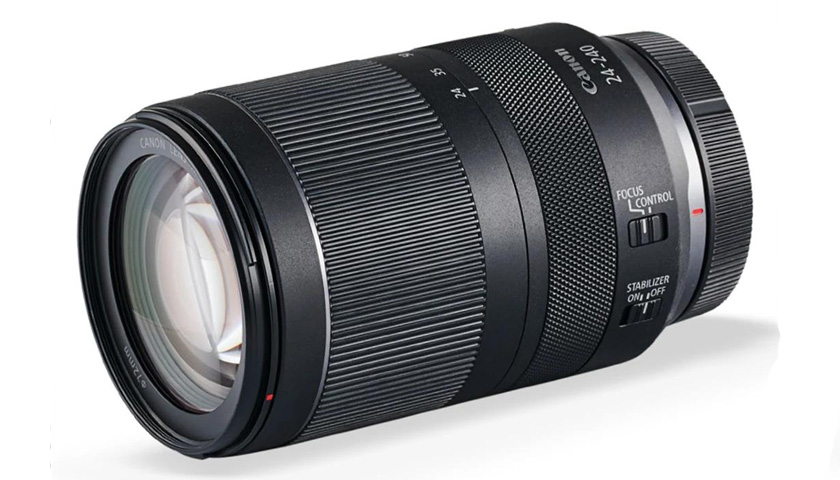 Attractions include a fast and virtually silent Nano USM autofocus system, five-stop optical stabilisation and an electronically coupled control ring, which is switchable for manual focus or a range of other functions.
Performance
Levels of sharpness are very good, but uncorrected fringing and distortions are dire at some focal lengths. In -camera corrections and raw processing software will fix this very effectively, though, so image quality is ultimately impressive.
Fujinon 18-135 mm f/3.5-5.6 WR LM R OIS
Eminently suitable as a travel lens, the Fujinon 18-135 mm is compact and light but sturdily built, with a comprehensive set of weather seals. Build quality feels excellent in all respects, with a physical apertu re ring. The 7.5x zoom range is th e smallest of this group, though, equating to 27-206 mm in full-frame terms.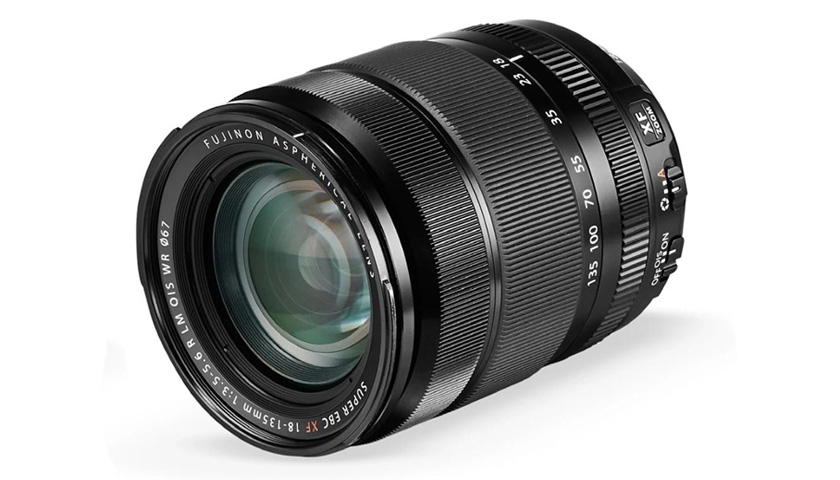 The linear motor autofocus system is fast for stills and delivers smooth, virtually silent focus transitions in movies. Another bonus is a highly effective five-stop optical stabiliser.
Performance
Despite the relatively limited zoom range, sharpness is only good in the central region of the frame, and drops off at the long end, while sharpness towards the edges and corners is lacklustre at all zoom settings. Colour fringing and distortion s are relatively low, thanks to in-camera firmware corrections.
Nikkor AF-S DX 18-200 mm 1:3,5-5,6 G ED VR II
Like Canon, Nikon has designed a full-frame compatible superzoom lens for its latest mirrorless cameras. However, its delayed launch made it unavailable for this group test. In search of Nikon's best existing superzoom, we've gone for the DX 18-200 mm, which has a relatively compact and travel-friendly build but goes large on quality.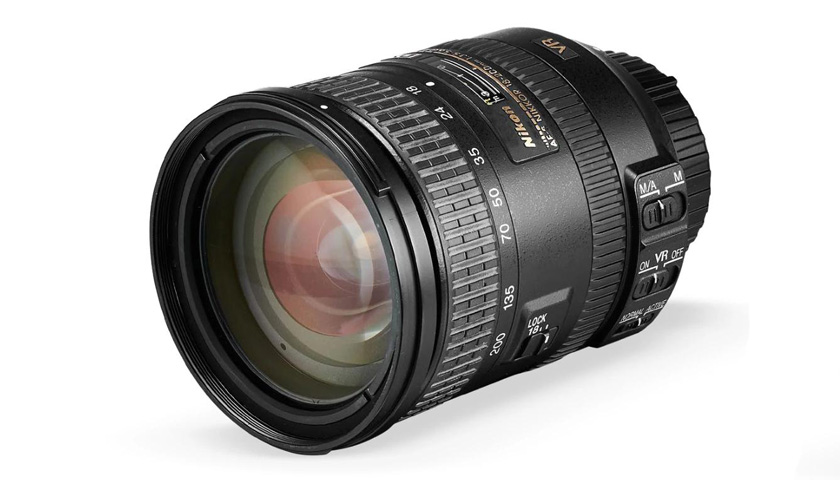 Build quality and handling are both extremely good. The lens feels sturdy and solid, despite being fairly light. and features a weather seal on its mounting plate. The switchable dual-mode optical VR (Vibration Reduction) system gives a useful 3.5-stop effectiveness.
Performance
Image stabilisation isn't as good as in the newer Canon and Fujinon lenses on test. But it's still worth having. Image quality is very good, even without relying on in-camera corrections.
Sigma 18-200 mm 1:3,5-6,3 DC Macro OS HSM | C
Available in a variety of mount options including Canon EF-S, Nikon F DX, Pentax K and Sony A this APS-C superzoom is very compact. It's only 430 g too, despite a metal mounting plate and solid build quality.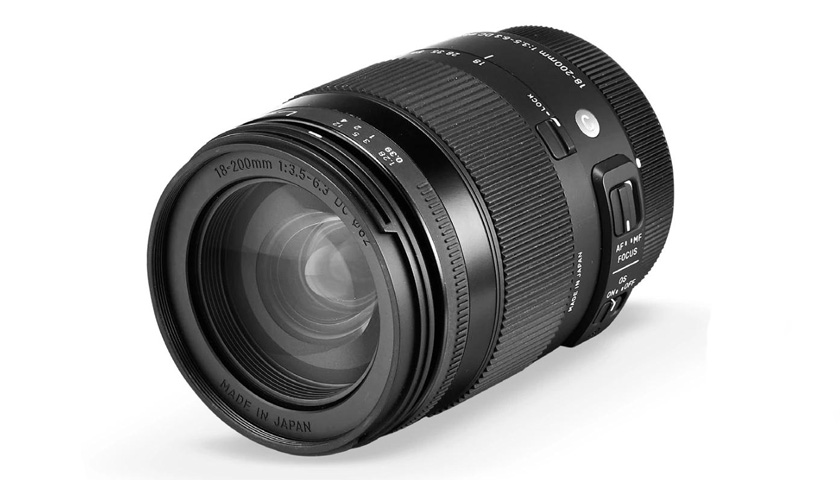 The lens features an ultrasonic motor to drive autofocus: the focus ring rotates during autofocus, so you need to be careful to keep your fingers clear, and there's no full-time override. Four-stop stabilisation is on hand, and the optical path includes three aspherical elements and three SLD (Special Low Dispersion) elements. Sigma's Super Multi-layer Coating is applied.
Performance
This downsized lens loses out to Sigma's larger 18-300 mm superzoom for sharpness at most matching focal lengths, but it holds up pretty well out to the corners of the frame. Colour fringing and distortions are fairly well controlled for a superzoom lens.
Sigma 18-300 mm 1:3,5-6,3 DC Macro OS HSM | C
The larger of Sigma's two lenses on test, this one is only 16 mm longer at its minimum zoom setting. The physical length stretches rather more at the long end of the zoom range and it has more girth, with a 72mm filter thread.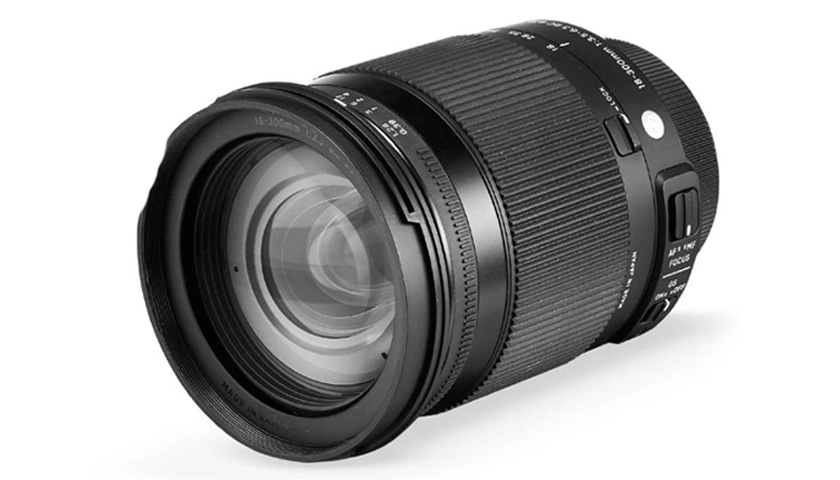 Like its smaller sibling, there's a metal mounting plate but no weather-seal ring. Upgraded glass sees the inclusion of four top-grade FLD (Fluorite Low Dispersion) elements along with one SLD element and as with other Global Vision lenses it's compatible with Sigma's optional USB Dock.
Performance
The motor-based ultrasonic system isn't particularly speedy and is clearly audible, as well as lacking a manual override facility. The optical stabiliser gives a four-stop effectiveness, complete with auto panning detection. It beats Sigma's smaller lens for image quality.
Tamron 18-200 mm 1:3,5-6,3 Di II VC
When you're buying a lens for taking snapshots when you're travelling or out and about. It makes sense to keep the price to a minimum, as well as the weight and this Tamron superzoom in Canon EF-S, Nikon F DX and Sony A mount options scores highly on both counts. It's the least expensive lens in the test group and is particularly light, featuring a plastic rather than metal mounting plate.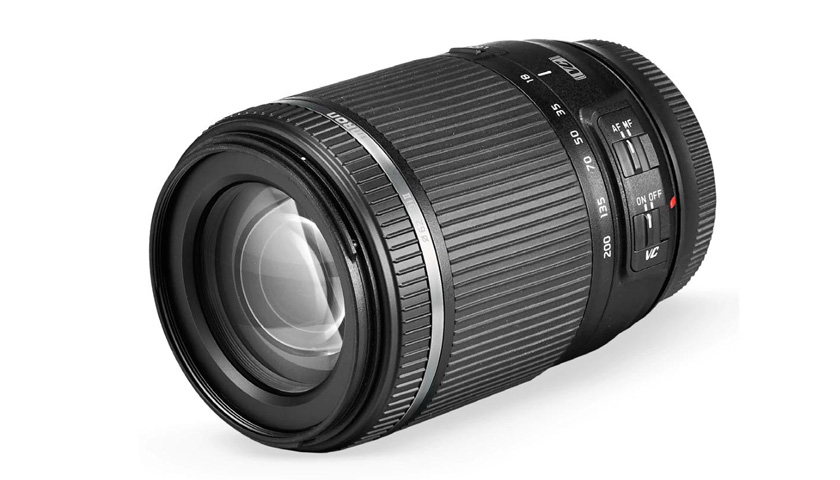 Representing a major redesign over the original, this second edition adds VC (Vibration Compensation) and boasts an upgraded autofocus system. The focus ring rotates during autofocus, and doesn't enable full-time manual override.
Performance
The speed of the autofocus system is relatively sluggish, but the image stabiliser works well, with four-stop effectiveness. Image quality is respectable in all areas.
Tamron 18-400 mm 1:3,5-6,3 Di II VC HLD
Tamron has a history of pushing the envelope in superzoom design. Its recent 16-300 mm boasted a particularly wide maximum viewing angle, while this newer lens beats all competitors for telephoto reach. Available in Nikon F DX and Canon EF-S mount options, it gives an effective zoom range of 27-600 mm and 28.9-640 mm respectively.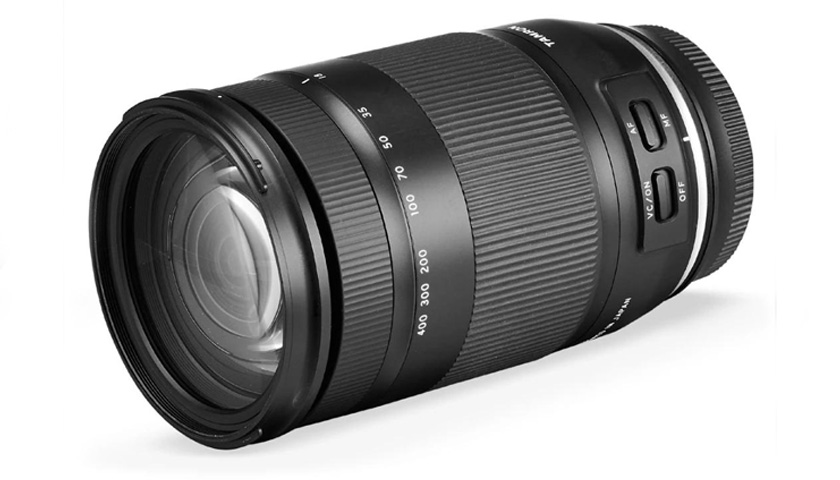 Autofocus is driven by an HLD (High/Low toque-modulated Drive) motor, which is quick and quiet. The focus ring rotates during autofocus and there's no full-time manual override. Build quality is good, and includes weather seals.
Performance
The whopping 400 mm focal length comes with a compromise in image quality. Long-end sharpness is less impressive than from any other lens on test. The optical stabilisation is only worth about 2.5 stops.