Hits: 1
Nikon's latest Z-series camera is pitched firmly at vloggers and content creators
Target
The Nikon Z 30, Nikon's new APS-C mirrorless is touted as its 'best ever' vlogging camera, but what does that mean, and is it what we expected?
Nikon's newest – and cheapest – mirrorless model targets vloggers, content creators and anyone looking to upgrade from a camera phone to a camera. Under the skin, it has a lot in common with Nikon's other APS-C mirrorless cameras, the Nikon Z 50 and Z fe, to the extent that you could consider them essentially the same camera internally. Nikon does say, however, that a steady evolution of its technologies and algorithms means there may be differences and improvements.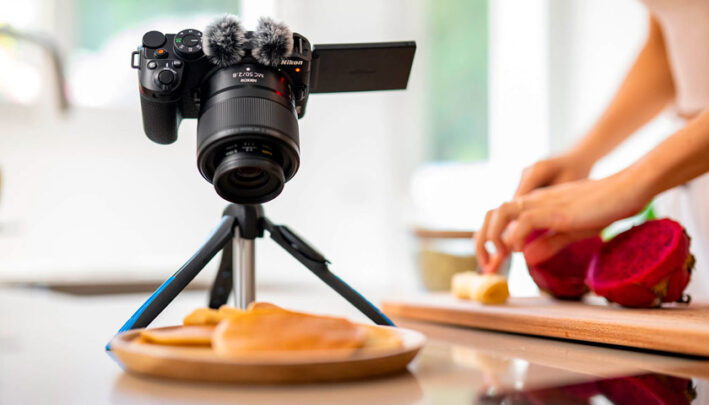 Technique
The sensor is the same APS-C sized 20.9-megapixel unit Nikon has already used in those cameras and offers the same full-width 4K UHD video capture and 120fps Full HD slow motion capability. Stills shooters can capture images at llfps with autofocus and exposure, and the Z 30 offers full-time video AF with eye and animal detection for stills and video.
The Z 30's video features are quite extensive for the price, as you'd expect. You can record continuously for up to 35 minutes in 4K UHD, or 125 minutes for Full HD. It's possible to save separate settings for stills and video shooting, and there are 20 in-camera filter effects for both stills and video.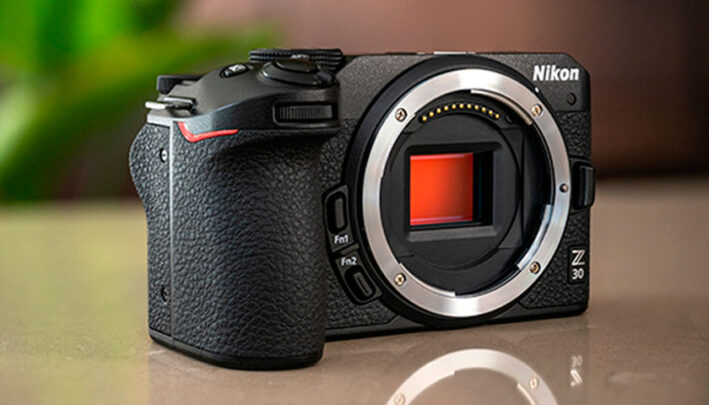 Video
Serious filmmakers might prefer a log mode for post-production color grading, but the Z 30 is aimed at a different market that wants ready-to-use video straight from the camera.
Many of the Z 30's most interesting (or controversial) features are in its design rather than its technology. Nikon has taken the decision to ditch the electronic viewfinder, which does make the camera smaller and cheaper. While this is fine for a vlogging audience, it's not great for stills photography.
Body
What the camera does offer, though, is a fully vari-angle rear screen, as opposed to the simpler tilting mechanism on other Nikon cameras. It also has a deep grip designed for secure handling, even at arm's length, and an automatic selfie mode that activates when the screen and the camera are turned to face you. Crucially, the record button is easy to access when the camera is facing you.
On the back of the body, a lever switches between video and photography modes, and the Z 30 offers separate settings for each.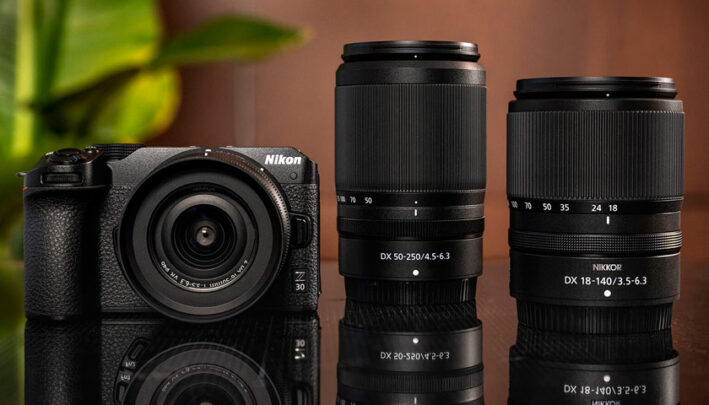 Pricing
The Z 30 will be available (body only) as a one- or two-lens kit and as a special vlogger edition, depending on retailers, and all at prices up to 200,00 €/$ lower than the current Nikon Z 50 and Z fe models. The camera is currently 800,00 €/$ (body only).