Hits: 2
English | Deutsch | Français | Türkçe
Cokin's latest NX-Serie filter system shows that the company can adapt and compete in the modern photographic market
History
Cokin first started making photographic filters in 1978 and for many years, it was the go-to brand for enthusiast photographers, with filters to add everything from rainbows to keyhole effects as well as more run-of-the-mill options, such as graduated neutral density filters. Since then, tastes and fashions have moved on and the arrival of digital photography has changed our filter requirements. Polarising filters are still required to cut glare and reduce reflections, while neutral density (ND) filters enable long exposures and graduated neutral density (GND) filters help balance exposure across the frame.
Actual
Today, Cokin has three series of filter holders, the Creative and Evo holders, both available in a range of sizes and the newer NX Series filter holder that is designed for use with 100mm-type square and rectangular filters. This means that the NX Holder is compatible with Cokin's Z-Pro or L-sized filters as well as those from other manufacturers. However, the filters must first be mounted in an aluminium frame.
Strangely, Cokin's graduated 100mm filters measure 143.5mm along their longest edge, whereas most competitors make their filters 150mm long. Consequently, Cokin makes two sizes of rectangular filter frame and one square frame.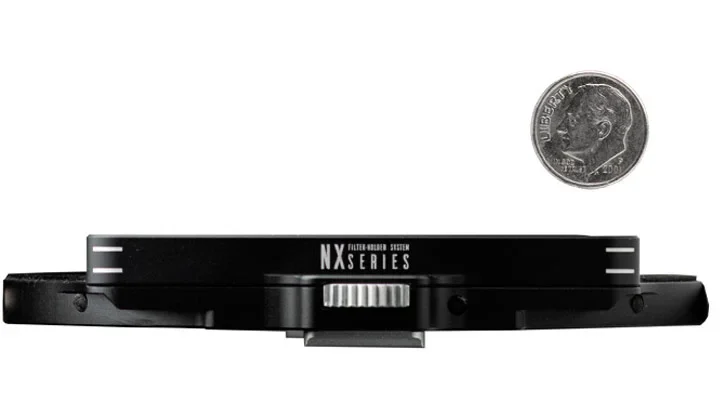 Usage
Cokin's NX-Series Holder is made from aluminium, so it's both strong and lightweight. It's also designed to be used with lenses with focal lengths as short as 16mm. Instead of slots for sliding in the filters, there are two rows of four ball bearings that fit into slots in the filter frames.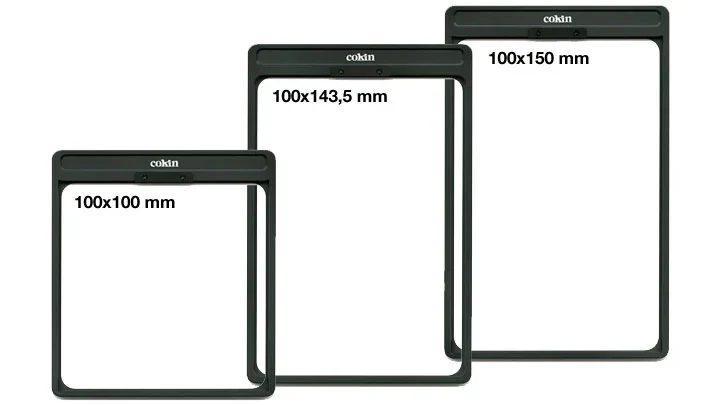 If you already have a collection of 100mm filters, you may think that you only need to get a couple of frames. However, they are not designed to be fitted out in the field, so this is something you will need to do on a clear table with plenty of light. That's because the filter is held in the frame by a small aluminium tab that is attached to the frame by two screws. Those screws are incredibly small and it's a fiddly job to fix them back in place. Thankfully, provided you have a frame for every filter you might ever want to use, it's a job that only needs doing once per filter.
Adapter ring
As usual, an adapter ring needs to be mounted on the lens filter thread before the filter holder can be attached to the lens. The holder is held on the adapter by two metal tabs, one of which is sprung so that it can be pulled back while the holder is aligned on the adapter and then released.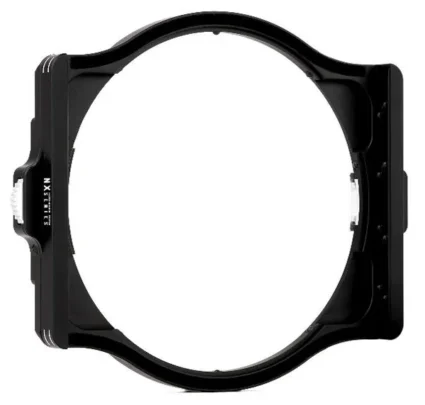 With the holder on the lens and the filter in the frame, the filter can then be slid into the holder. A tip here is to touch the end of the filter frame onto the top of the holder so that it's in contact with the round part of the holder, and then slide it onto the row of ball bearings closest to the lens. This avoids misaligning the filter frame so it straddles two rows of ball bearings. To slide a second filter in, rest the frame against the original filter's frame and slide it into position.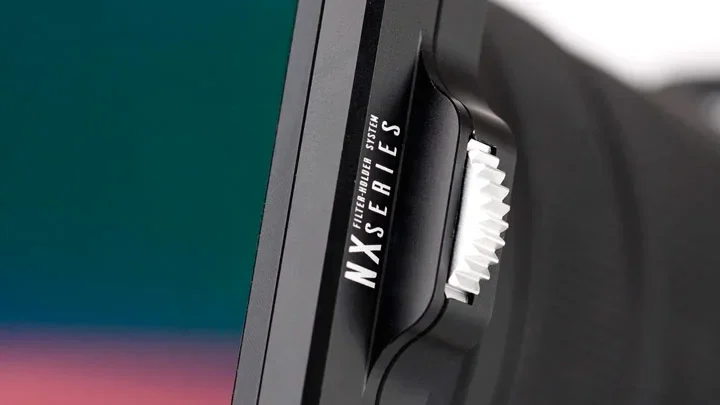 The NX holder can also hold the NX-Series CPL (circular polarising) filter. This is a circular filter and it fits neatly into a dedicated area in the circular part of the holder so that it's the closest filter to the lens. A small metal cog knits with teeth in the filter's frame to enable it to be rotated, making it easy to adjust while you look in the camera's viewfinder.
Though the filter frames are initially rather awkward to fit, they prove their worth in use. The broad tab at the top, for instance, gives you a good holding point so you're less likely to get fingerprints on the glass. The filters also slide smoothly into the holder and they have a little extra protection.
Performance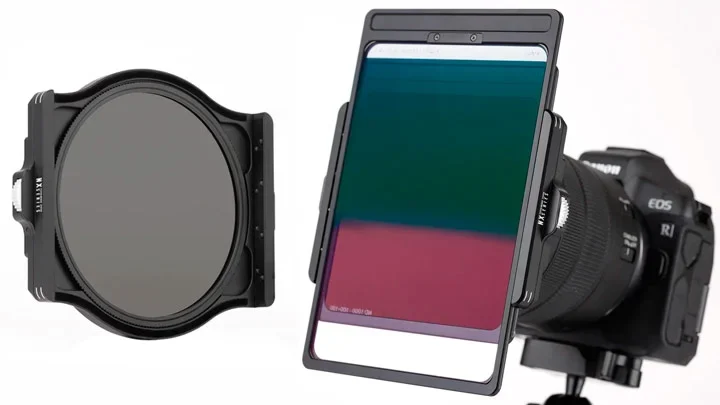 Cokin's Nuances Extreme filters and the Cokin NX-Series CPL also perform extremely well. There's no visible loss of sharpness, even when shooting with the 45.7MP Nikon Z 7II or 61MP Sony A7R IV. There's also no sign of vignetting with wide lenses.
While the neutral density filters are perfectly neutral, I found the CPL filter tends to warm images a little too much. This may be because the expected boost in saturation makes some warmer hues more noticeable, but while in some instances this could enhance your image, it may not be entirely desirable for many other situations.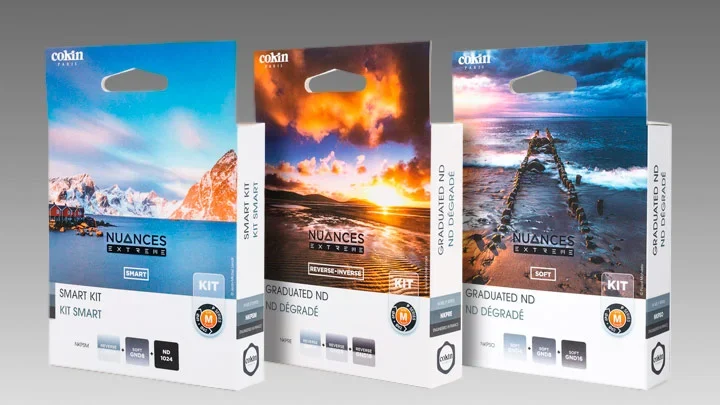 Conclusion
Cokin's NX Series Filter system can be rather fiddly to set up initially, but it's well made and has a low profile that is suitable for wide-angle lenses. It also delivers great results.
Website: www.cokinfilter.com
Price: approx. €/$ 220,00