Hits: 7
If you are a pro shooter or even just an enthusiast who is keen to maximise the speed of their image capture between camera and card, then you can't go wrong with a SanDisk memory card. They have become one of the leading brand names when it comes to digital storage. Their product is reliable and backed up with a lifetime limited warranty. Their Extreme Pro range of SD cards are also fast. When we say fast, it means that the card can can have data written to its solid state memory very quickly. Fast, in this case means at around 95MB per second.
You might wonder why the speed is so important and what scenario you would find yourself shooting in to be worrying whether your card is fast enough. Well, for 95 per cent of the time, you probably wouldn't need to worry, unless you find yourself in a situation where you're shooting bursts of images in Raw format, or shooting high resolution video. We can give you a simple example where the speed of the card hindered a shoot though.
Brenizer Method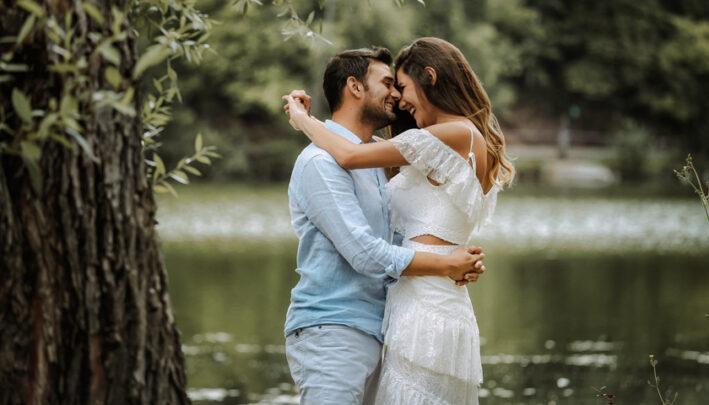 We were shooting a portrait using a technique known as the Brenizer method. This involves not only shooting the subject at close range with a 50mm lens or longer at its minimum aperture, but also capturing the entire scene around them by shooting something in the order of 30-60 overlapping frames that can be stitched together later to create a wide angle shot with an apparent depth of field matching an f/0.5 lens. It does require those 60 frames to be captured in rapid succession, to not only make sure light levels don't change but that your subject does not move too much in the period of time it takes to capture all those shots.
We started the sequence and it became apparent very quickly that the card couldn't handle the data being fed to it from the camera's processor and it felt like an eternity waiting for the meagre few shots it could manage to be written to the card. It was an old SanDisk Ultra II card and it just wasn't able to handle the Raw file data coming from the Canon 5D Mark III. We swapped it out for a SanDisk Extreme 16GB card with a write speed of 60MB/s and the next attempt went much more smoothly with the card happily handling the flurry of shots.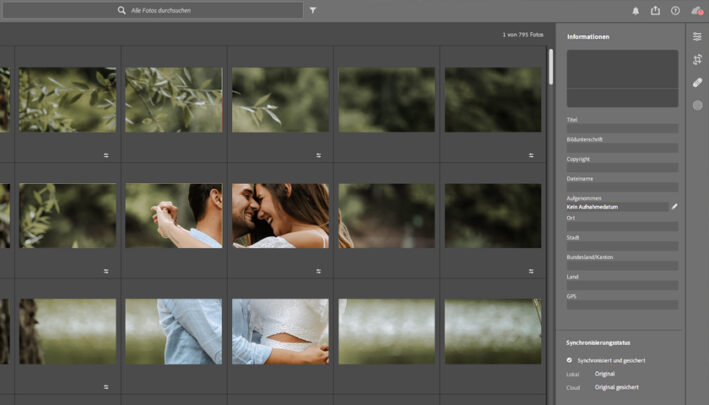 The same can be said for sports shooters where they might be shooting a continuous burst of shots, tracking the action, hoping to pick out the one shot from the sequence that perfectly captures the moment. Use a slow card and you are going to struggle to write the data quickly enough and cause a data log jam that may lead to missed shots. At 95MB/s the SanDisk Extreme Pro is not the fastest card, there are cards that can handle write speeds up to 300MB/s, but it does represent great value for money.
There are also a number a storage size options from 32GB up to 512GB, although be prepared to spend acres of cash if you go for the latter. A quick glance at the Internet and you may also see that there are many designations and ratings for memory cards that can be a bit confusing. To help out, here are some of the main ratings to look out for.
Ratings for Memory Cards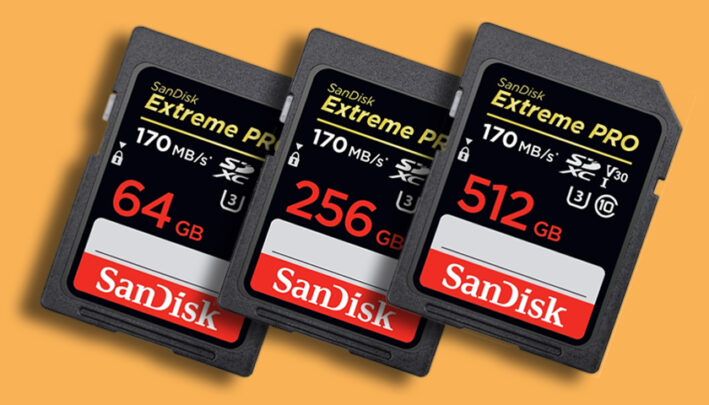 Class 10: This has a minimum sustained sequential write speed of least 10 MB/s.
Other Classes: There are also 2, 4 and 6 class ratings which indicate their minimum write speed in MB/s.
U1 rating: Recommended for 1080p video recording and has a minimum write speed of at least 10 MB/s.
U3 rating: If you are shooting 4K video, the faster U3 cards offer a minimum write speed of 30MB/s.
UHS-I: This stands for Ultra High Speed Phase-I. This is the first iteration of ultra high speed cards with a theoretical bus speed of 104MB/s.
UHS-II: The second iteration of the Ultra High Speed Phase for SD cards. This offers theoretical bus speeds up to 312MB/s
UHS-III: Released in 2017, the third iteration of the SD specification allows bus speeds up to 624MB/s and is perfect for huge amounts of data such as shooting 8K video.
Video speed: You may notice newer cards with V6, V10, V30, V60 and V90 ratings on them. This is a rating that guarantees minimum levels of of video capture performance.