Hits: 83
Godox is a Chinese company that specialises in photography lighting solutions. The Godox V1 is their latest camera-mounted speedlite and it is available for Canon, Fujifilm, Olympus, Pentax, Nikon and Sony. The V1N version, which we received, fits Nikon cameras.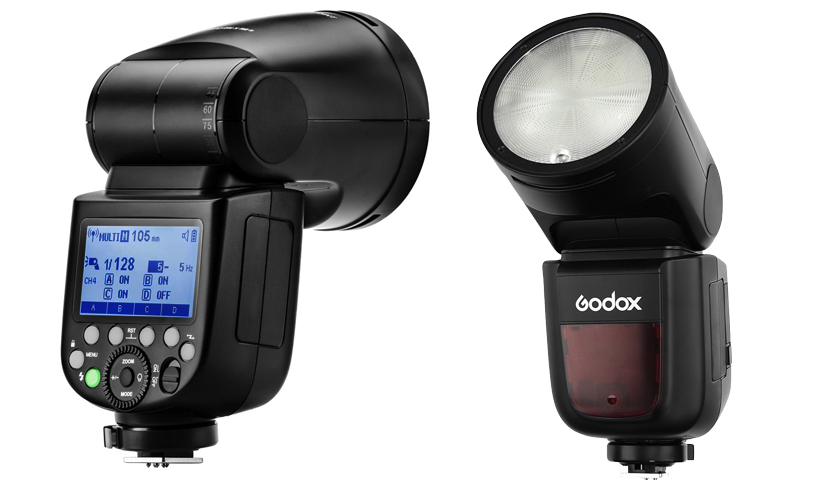 Technical Data
The Godox V1 has a round flash head, which provides even lighting from centre to the peripheries. The flashgun can be used both for camera-mounted or offcamera use. The flash offers horizontal adjustment from 0 to 330 degrees and vertical adjustment from -7 to 120 degrees. The device provides a power output of 76Ws and coverage equivalent to 28 to 105 mm. Flash duration ranges from 1/300 to 1/20000 sec. It provides TTL auto flash (including i-TTL and E-TTL in case of Nikon and Canon respectively). Flash exposure can be compensated up to +/-3 EV in 1/3-stop increments.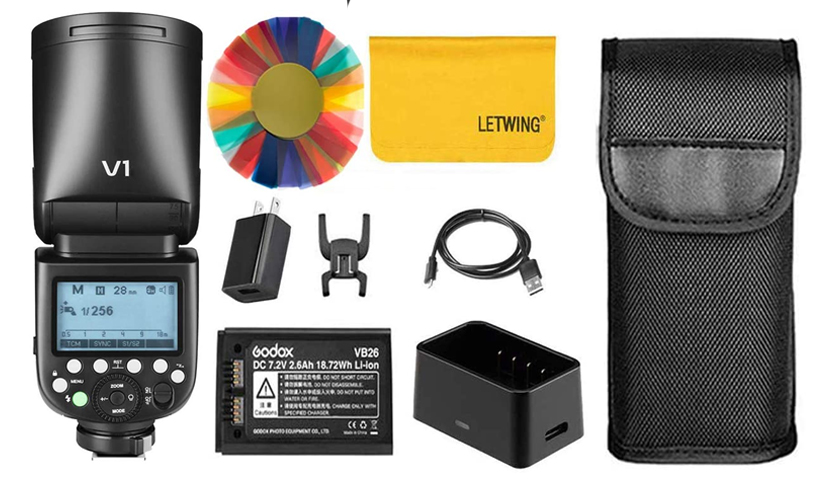 Synchronization
The Godox V1 features first-curtain sync, second-curtain sync and highspeed sync up to 1/8000 sec. Wireless function is available and the flash can be connected in Master or Slave mode with four groups. It provides 32 channels of communication and has a transmission range of approximately 100 m. The builtin modelling flash can be fired with the camera's depth-of-field preview button. The flash provides a colour temperature of 5600K +/- 200K, while the modelling flash has a colour temperature of 3300K +/-200K. The flash is powered by a 2600 mAh rechargeable Li-ion battery. The flash recycles in approximately 1.5 sec. The V1 speedlite measures 76 x 93 x 197 mm and weighs 530 g with battery. The kit includes battery, battery charger, USB charging cable, protective bag, mounting stand and user manual.
Accessory Kit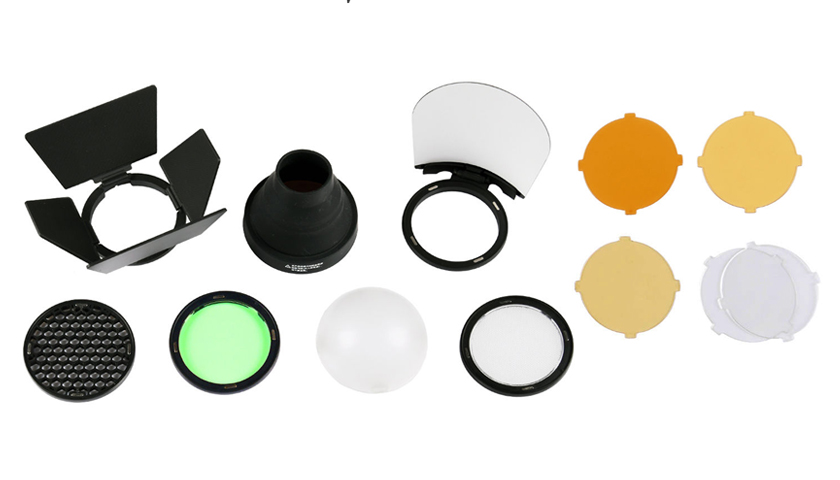 The AK-R1 accessory kit includes filters and light modifiers that can be attached magnetically to the V1 or other Godox flashguns with the H200R round flash head. The kit includes snoot, four-way barndoors, honeycomb grid, 180-degree dome diffuser, wide lens, and bounce card. This can be attached to regular camera mounted flashes with the Godox S-R1 Bracket. You can stack the modifiers magnetically one over the other for endless combination of effects. The kit also includes six colour filters.
Selling price
The Godox V1N retails at an 270,00 Euro, while the AK-R1 accessory kit carries a price tag of 330,00 Euro. For details visit www.godox.com/en.