Hits: 139
Tokina today presents the SZX Super Tele 400mm F8 Reflex MF – a new representative of the almost extinct genus of mirror tele. Measured by its large focal length, it is compact, light and inexpensive. Tokina equips the purely manual SZX Super Tele 400 mm f / 8 Reflex MF with a T2 connection, via which it can be adapted to DSLRs from Canon and Nikon and mirrorless from Fujifilm, Sony and MFT.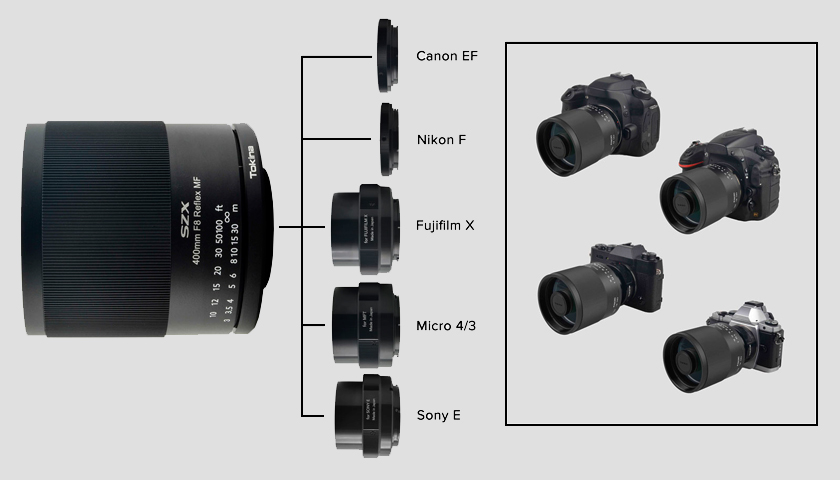 Reflex and mirror lenses were very popular in the 70s and 80s due to their compactness and super telephoto functions, but became increasingly rare later. With a mirror element like the Tokina SZX Super Tele 400mm F8 Reflex MF presented today, the beam path is folded to a certain extent. Measured by the focal length, this enables very short and usually also lightweight designs. The new reflex lens weighs just 355 g. And it is only about 8 cm long, but rather bulky with its diameter of 74 mm.
Travel photography is particularly predestined for the new Tokina SZX SUPER TELE 400 mm f / 8 Reflex MF, as the lens is almost tiny, compact and light compared to conventional super telephoto lenses.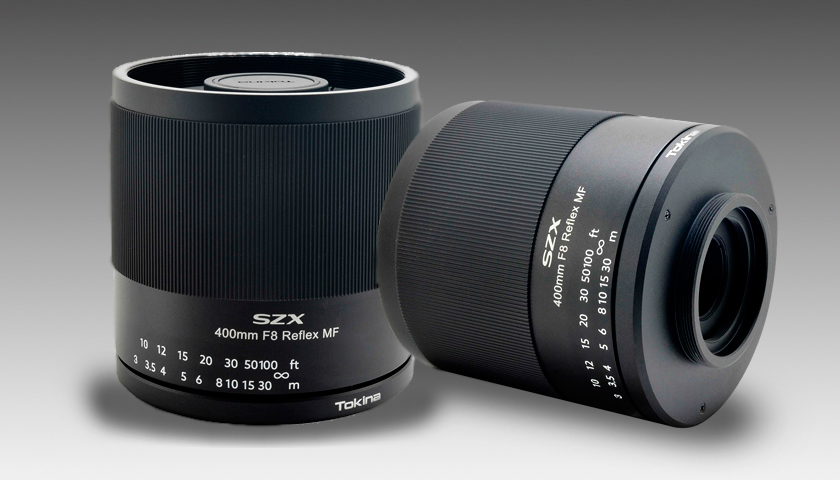 It takes objects that are far away and cannot be reached with standard zoom lenses. In addition to travel photography, the Super Tele is suitable for a wide variety of photographic genres such as landscape, people, street, macro, wildlife and even sports.
Optical construction
Thanks to the catadioptric optical design, also known as a reflex and mirror lens, a very long focal length of 400 millimeters is achieved, which is extremely compact and light at the same time. Mirror lenses are telephoto lenses that contain a combination of 3 lenses that are silver-plated on the outside of the glass to reflect the light back and forth between the ends of the lens.
Compact and light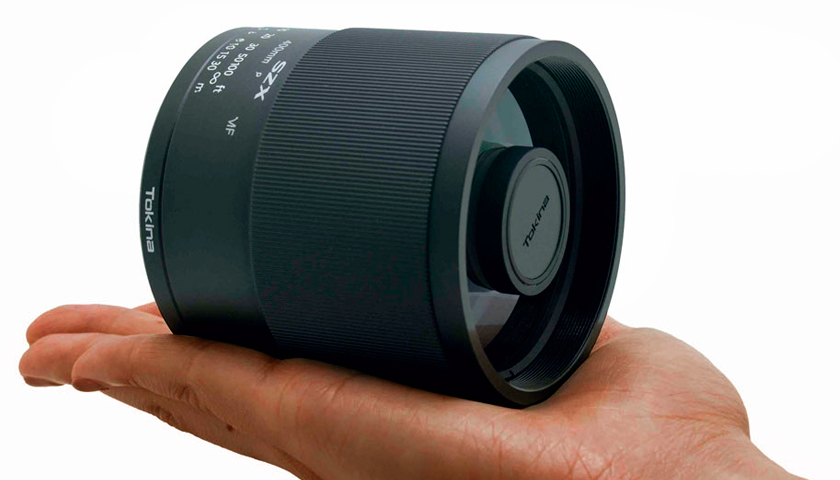 As a lens with a focal length of 400 mm and a weight of only 355 g (without mounting adapter), the Tokina SZX SUPER TELE 400 mm f / 8 Reflex MF can be easily transported in a small bag. This is particularly interesting for travel photographers who use super celebrations on their tours and still want to be easy on the go.
Hardly any chromatic aberrations
With reflective mirror lenses such as the Tokina SZX, there are hardly any chromatic aberrations in the image. This saves time in post-processing.
Macros
The minimum focus distance of the Tokina SZX is only 1.15 meters. It enables a 1: 2.5 magnification to record an object with a size of 6 x 9 centimeters with a full-frame camera. Shadows in close-ups are largely avoided due to the construction.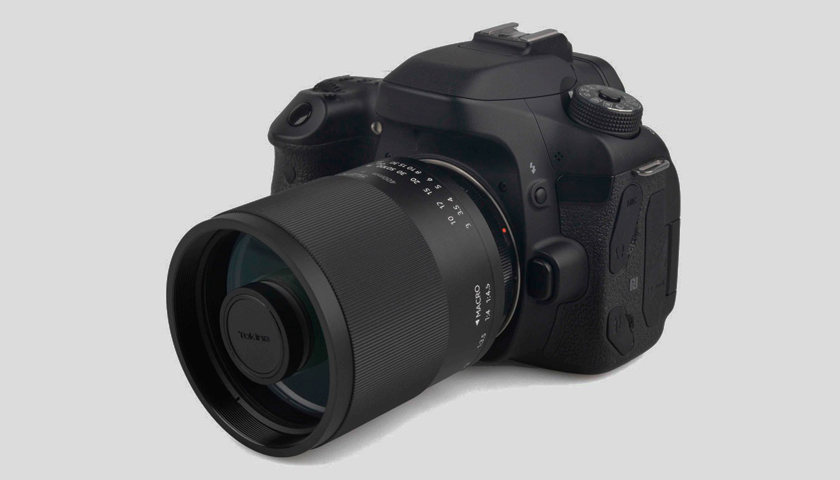 Specific bokeh
The optical construction of the lens creates a very special donut-shaped and super smooth bokeh that is popular with many artistic photographers.
Lens hood and filter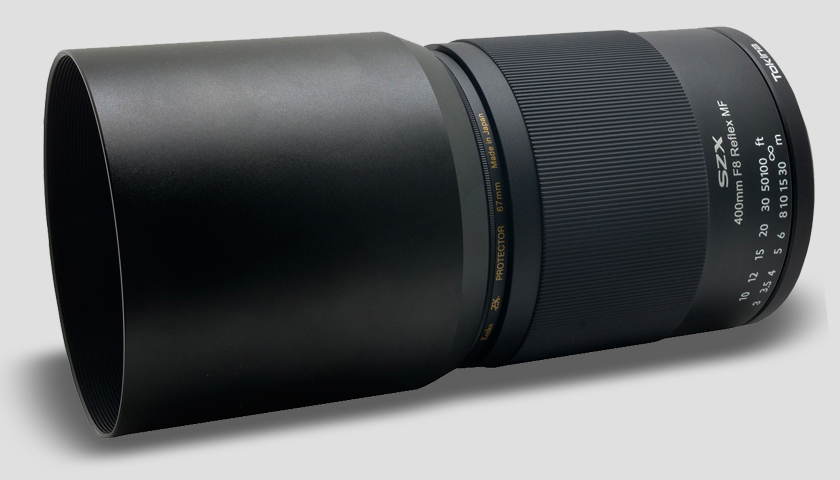 The Tokina comes with a lens hood and supports filters with a diameter of 67 millimeters. The photographer can use any type of filter to further improve the image effect or to be artistically active.
The SZX Super Tele 400 mm f / 8 Reflex MF is a purely manual lens, which means that it does not exchange data with the camera. Tokina offers it with a T2 connection to which adapters for various bayonet systems can be attached. Appropriate adapters are available for Nikon F, Canon EF, Fuji X, Micro Four Third and Sony E. The SZX Super Tele 400 mm f / 8 Reflex MF costs 249 euros, together with a mount adapter 265 euros. It should be available from mid-August 2020.