Hits: 68
Retouching portraits has never been easier thanks to Artificial Intelligence face detection, improved skin smoothing and a host of new features for photographers.
PortraitPro has been around for quite a few years and has always been regarded as one of the quickest and easiest software options for performing advanced portrait retouching such as skin smoothing at the touch of a button. And while it's not going to be used by professional photographers and retouchers, it allows enthusiast photographers to achieve impressive results in a matter of minutes.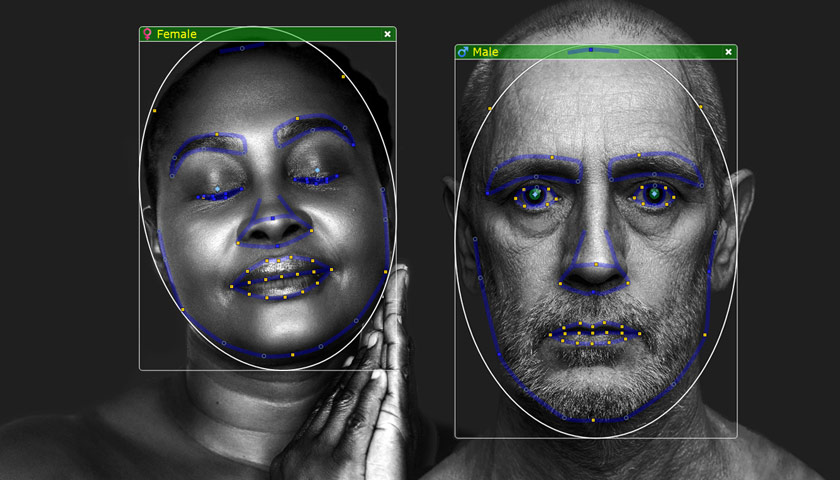 PortraitPro 19 with Artificial Intelligence
In the early days, PortraitPro mostly focused around skin smoothing, blemish removal and face reshaping, but as the software has evolved we can now take advantage of a much wider range of adjustments. Skin smoothing, face sculpting (reshaping). skin lighting and colouring, digital make-up, hair adjustments and eye, nose and mouth adjustments are all now available. There's also Layers, which allow you to adjust and change backgrounds, but the masking of the subject isn't quite good enough to recommend this feature at this stage, although its inclusion means that it has the potential to be improved in future versions of the software.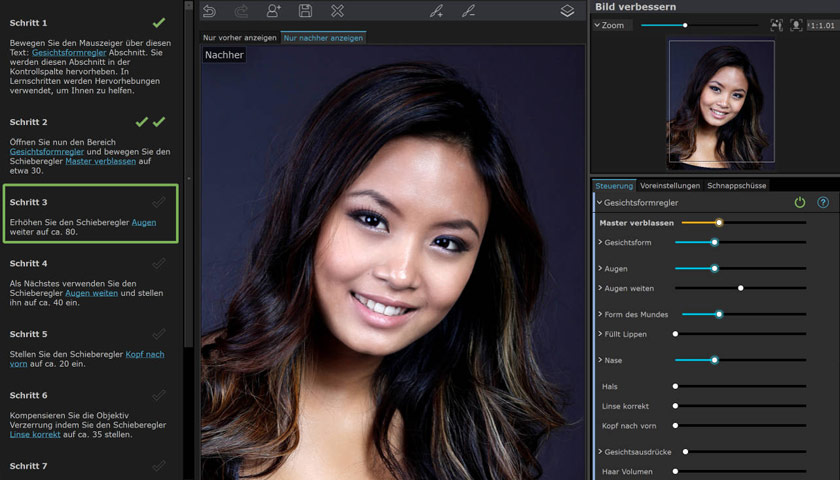 The skin smoothing, digital make-up and face sculpting all work exceptionally well when applied with a degree of reserve. The ability to work on the eyes, lips, nose and mouth individually provide a huge amount of control. Too much of any of these will, of course, produce a fakelooking result, but with care and restraint you can produce subtly retouched images that belie the low level of experience required to use the software effectively, and indeed the cost of the software itself.
Software interface
The software interface is extremely well laid out and is done so in such a way that you can use it without needing to have a great deal of experience; once an image has been opened in the software, artificial intelligence identifies the face, gender and age of the model and detects facial features, which is for the most part perfect. If you do need to adjust the guides over the face and features, these can be easily adjusted by dragging their control points into the desired position. If you need some assistance with the software, tutorials are available in the splash screen area of the software when it opens.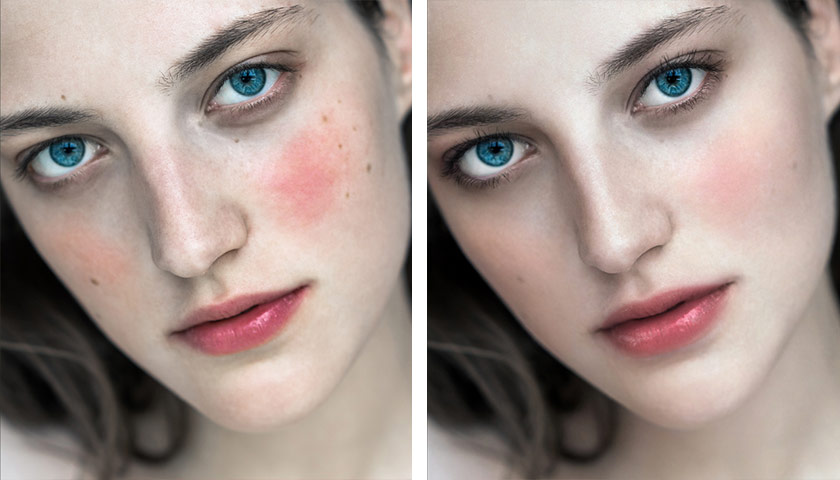 Once the guides are set and you've selected the desired view mode to show the before image, before and after or just the after, all controls are automatically applied except for Layers, which is turned off. Most have subtle settings applied and can be increased, decreased or switched off as desired. A good way of working is to turn all off and work down the list. turning on each control to see the default effect and to decide whether to use this, make changes, turn on additional features within the main control areas or to leave them turned off.
Thanks to AI face detection, PortraitPro 19 is quicker and easier to use than previous versions and makes it possible to apply realistic effects in a matter of minutes, which would otherwise take hours to do manually. For the portrait photographer who enjoys shooting more than editing, this could be essential software.
Prices:
Standard USD 44,00 / Studio USD 75,00 / Studio Max USD 240,00