Hits: 42
Despite being launched nearly five years ago, the full frame Canon 5DS R delivers resolution that can rival medium format cameras and all for a bargain price that will leave you smiling!
Second hand hero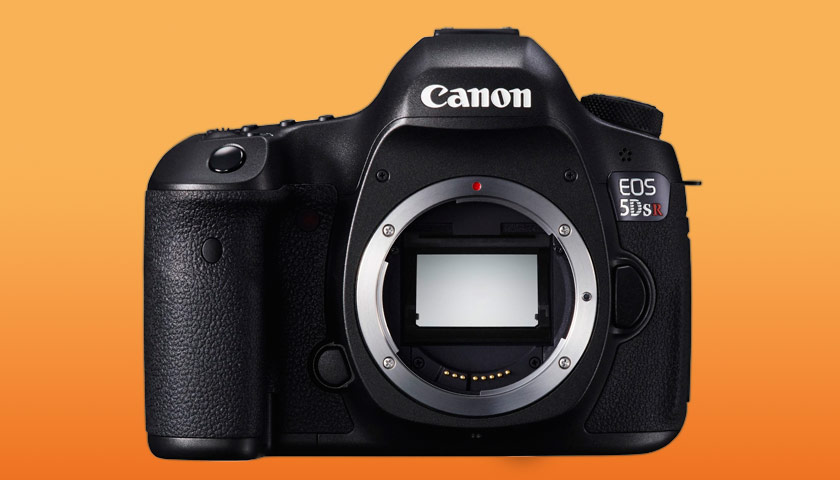 When it comes to full-time photography, where your frames are your currency, having huge resolution in your corner is a big plus point. The ability to offer massive prints or crop intensively without compromising on image quality gives the photographer a leg up over rivals. And the great news is that, although this particular camera and its sister model the 5DS are both approaching five years old, the 50 megapixel resolution benchmark set by the 5DS R is still hugely competitive and only bested by medium format cameras and the recently launched Sony a7R Mark IV, which are often out of the financial reach of many working photographers. Now available on used sites for less than £1500, this is the second hand buy to go for when resolution is a must …
Pro features
Built around the headline-grabbing 50 megapixel full-frame CMOS sensor, the 5DS R produces images with a massive maximum file size of 8688 x 5792 pixels – enough to make prints well in excess of A3. Differing from the 5DS, the 'R' cancelled out the optical low pass filter to produce even sharper images – a strong draw for both portrait and landscape photographers.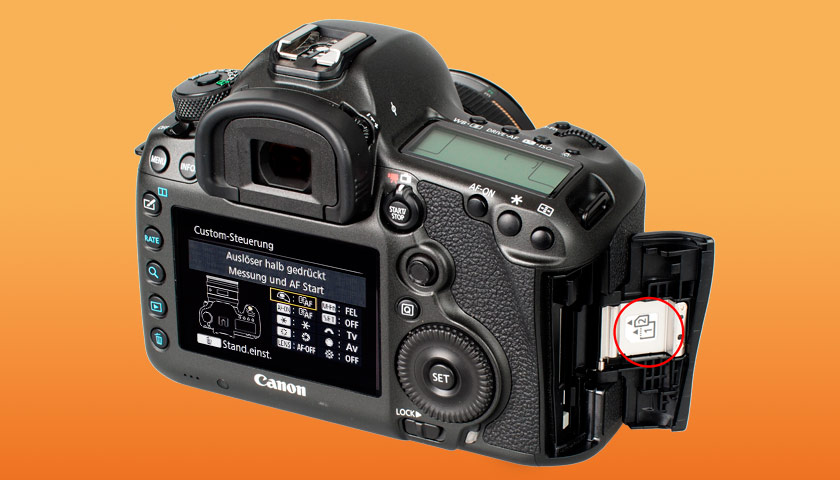 Weather-sealed for use in inclement conditions the massive files are written to a choice of storage medium, as the 5DS R boasts a CF and SD card slot. Powered by Canon's DIGIC 6 image processor, the 5DS R features an impressive 61-point autofocus system (41 being the more sensitive Cross Type) and everything is encased in a rugged magnesium alloy body. With a ISO range of 100-6400, expandable to 50-12800, images can be reviewed on the large 3.2-inch LCD with 1040K-dot resolution.
The 5DS R is not a fast camera, offering a max burst rate of 5fps, and it features limited video features – offering Full HD at 30P – but this is not why professional photographers would invest in this model. This is a still specialist's dream machine and the 5DS R even includes Canon's Mirror Vibration Control System, which reduces vibrations caused by internal movements within the camera, for next-level sharpness.
What to look for
We tested out a used Canon 5DS R in excellent condition, which at the time of writing offers used Canon 5DS R's from just £1314 – an insanely reasonable figure for a camera that cost over three thousand pounds when new. Like any camera model however, savvy pro buyers will keep an eye out for some fundamental signs that you're buying a favourable model that hasn't been harshly used.
Potential 5DS R users should of course start by checking the shutter count. The DSLR is rated for 150,000 actuations, so anything south of 25,000 clicks will be favourable. Moving on from the shutter count, check there are no scratches on the large 3.2-inch LCD and that the lens contacts are clean and working properly. Check the door that leads to access for the CF/SD cards is solid enough and if you have the opportunity, take some test shots to ensure the sensor is clear from dirt and specks.
Canon 50S R
Who is this camera for: Aspiring and established landscape and portrait photographers
Expect to pay: From around £1314
Standout features: Full-frame sensor, massive resolution, weather-sealed body, dual memory card slots
Alternative buys: Nikon D810, Sony a7 III