Hits: 34
Olympus Boosts Entry-Level OM-D Offering
A change of ownership may be happening soon, but Olympus is still busy launching new products. The fi rst of the OM-D line of Micro Four Thirds mirrorless cameras to reach its fourth-generation version is the entry-level E-M10. The E-M10 Mark IV keeps the same compact body as its predecessor, but is now even lighter and steps up to a 20.3 megapixels LiveMOS sensor.
It still uses the TruePic VIII generation engine, but there have been a number of improvements to specifications, including extend IBIS correction to 4.5 stops, and up to 15fps continuous shooting with the camera's electronic shutter. Olympus says the performance of continuous autofocusing has been upgraded to give more reliable subject tracking. There are both face and eye tracking modes, and silent shooting is now available with all exposure modes.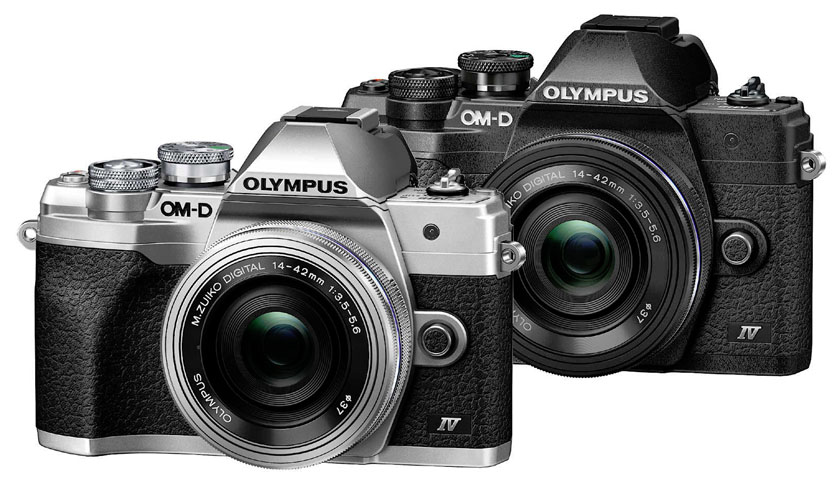 Olympus E-M10 Mark IV WiFi connection
In keeping with current trends, the E-M10 Mark IV now has both Wi-Fi and Bluetooth wireless connectivity, in-camera battery charging via USB-C and an LCD monitor that angles downward through a full 180 degrees for taking selfies. The monitor is a 3-inch TFT LCD panel with a resolution of 1.037 million dots and touch controls. It's adjustable for brightness and colour balance, as is the EVF, which is an OLED panel with a resolution of 2.36 million dots and a magnification of 1.23x.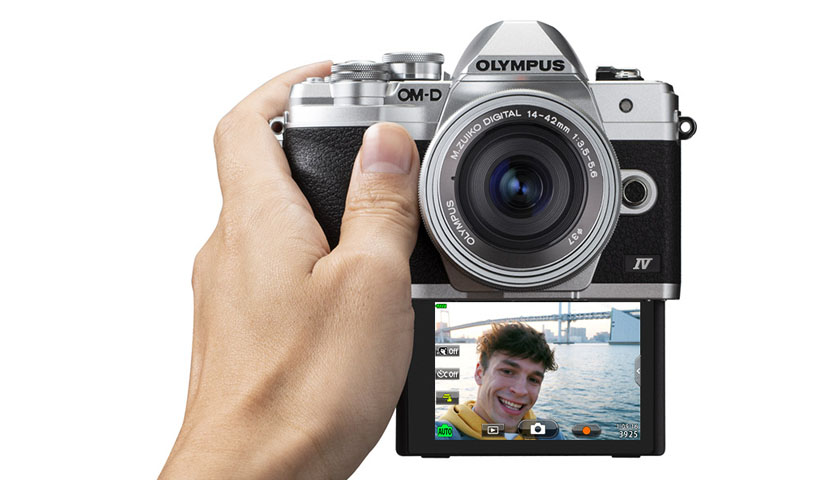 The sensitivity range is equivalent to ISO 200 to 25,600 with an extension to ISO 100. Continuous shooting at up to 8.7fps is possible when using the mechanical shutter, which has a speed range of 60-1/4000 second. The electronic shutter delivers a faster top speed of 1/16,000 second. The choice of Art Filter effects is now 16 with the addition of an Instant Film setting.
The E-M10 IV records 4K UHD video at 30, 25 or 24fps in the .MOV format, giving at bit rate of 102 Mbps. It can also record Full HD and HD video at 60, 50, 30, 25 or 24fps, and the latter also at 120fps for slow-mo effects. There's a time-lapse movie function for both 4K and 2K.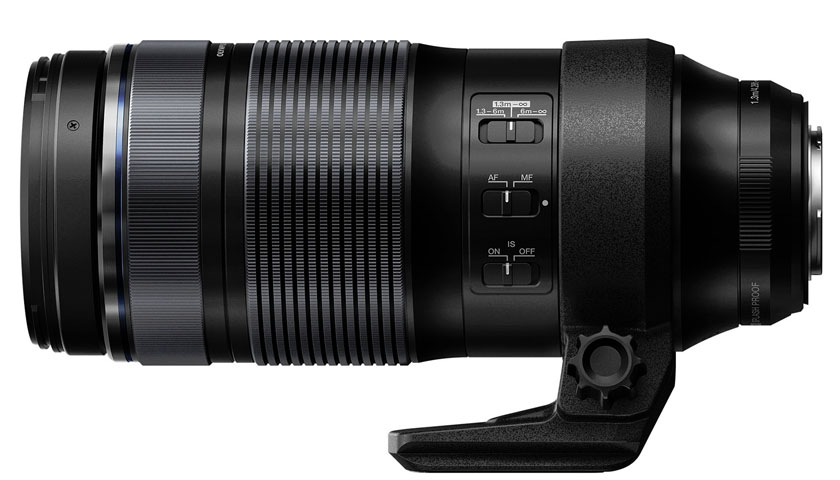 Announced at the same time as the E-M10 IV is a new telezoom – the M.Zuiko Digital ED 100-400mm f/5.0-6.3 IS. Of course, OM-D users have been able to use Panasonic's 100-400mm, but now they can keep it all in the family with the Olympus lens delivering an effective focal range of 200-800mm. It's weather-proofed to the same level as the M.Zuiko Digital PRO lenses and has optical image stabilisation, a detachable tripod mounting foot and a nine-blade circular diaphragm.
The 21-element optical construction includes eight special types to optimise performance and Olympus's ZERO (Zuiko Extra-low Reflection Optical) multi-coating is used to minimise ghosting and flare. The minimum subject distance is 1.3 metres, which is maintained across the zooming range. It's compatible with the MC-14 and MC-20 teleconverters, the latter giving an effective focal range of 400-1600mm.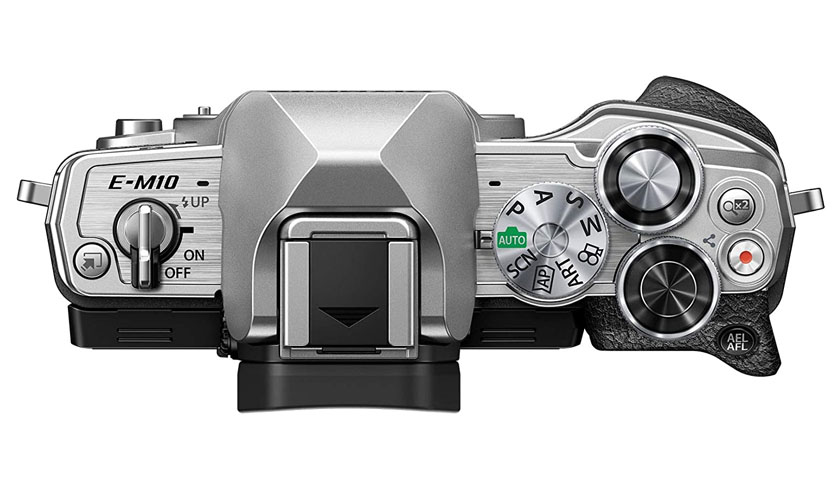 The OM-D E-M10 Mark IV has been available since mid-September for $1,299 body only and $1,499 when packaged with the M.Zuiko Digital ED 14-42mm f/3.5-5.6 EZ kit zoom. It's also available with the M.Zuiko Digital ED 14-150mm f/4.0-5.6 II priced at $1,799. There's a choice of black or silver body colours. The M.Zuiko Digital ED 100-400mm f/5.0-6.3 IS is available now for $2,299.
For more information visit: www.olympus.co.uk