Hits: 19
It's compact, for a 24-70 mm f/2.8 zoom, but lacks stabilization
Designed for the most demanding enthusiast and pro photographers, the original edition of this lens was launched back in 2002. The Mark II is the result of a major revamp and hit the market 10 years later. The upgraded optical design features three aspherical elements which aim for greater sharpness along with a reduction in distortions, colour fringing and colour blur. The aperture is also more well-rounded for enhanced bokeh when stopping down, based on nine rather than eight blades.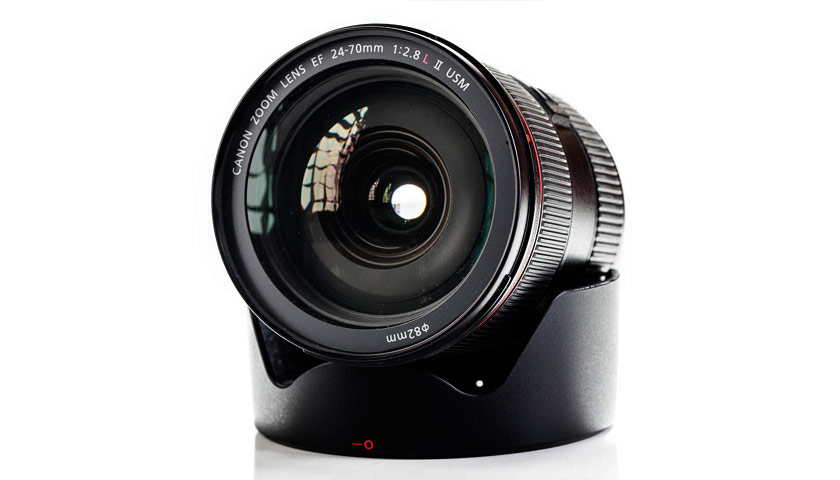 The Mark II is more robust and sturdy than the original, and is weather-sealed. As we're seeing in a growing number of new lenses, fluorine coatings are applied to the front and rear elements, to repel moisture and grease, and to enable easier cleaning.
Given that Sigma and Tamron have built effective image stabilizers in their latest 24-70 mm f/2.8 lenses, it's disappointing that this Canon lacks stabilization. The f/2.8 aperture enables fast shutter speeds under dull lighting conditions, so stabilization is less of a 'must have' feature. However, you might often want to shoot at narrower apertures to gain extra depth of field.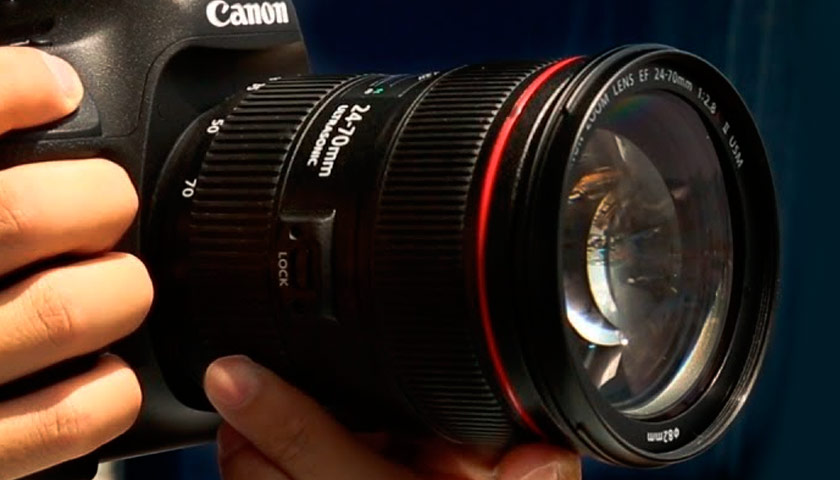 PERFORMANCE
Sharpness is excellent, even when shooting wide-open at f/2.8, although it generally doesn't reach the dizzying heights of the new Canon RF 24-70 mm f/2.8 Iens. It also loses out to the newcomer for levels of colour fringing and barrel distortion at 24mm, although there's less pincushion at the long end of the zoom range.
FEATURES
01 – It's particularly well weather-sealed.
02 – Typical of 24-70 mm f/2.8 Ienses, it has an 82 mm filter thread.
03 – As with most recent Canon standard zooms, the zoom ring is positioned at the rear.
04 – The build is relatively compact and lightweight for a modern 24-70 mm f/2.8 Iens.
05 – Fluorine coatings are applied to the front and rear elements.
06 – EUR 1.430 / GBP 1.740
VERDICT