Hits: 5
The fine art of portrait photography is to capture a person's character in a picture. A big and at the same time exciting task. With these portrait photography tips on preparation and implementation as well as the right equipment, you can prepare well for your first portrait shoot.
Preparation: Discuss location and outfit
Those who start with portrait photography will usually first take pictures of friends or family. Even if you know them: Discuss in advance with your model the locations where you would like to photograph the portrait. The clothes, hair and make-up of your model should also be discussed personally in advance. It is especially important for inexperienced models that they feel comfortable in their outfit and at the location. So it is not very helpful to photograph a shy model in a large, public place, as he / she will certainly feel uncomfortable in this environment and will not be able to pose relaxed in front of your camera.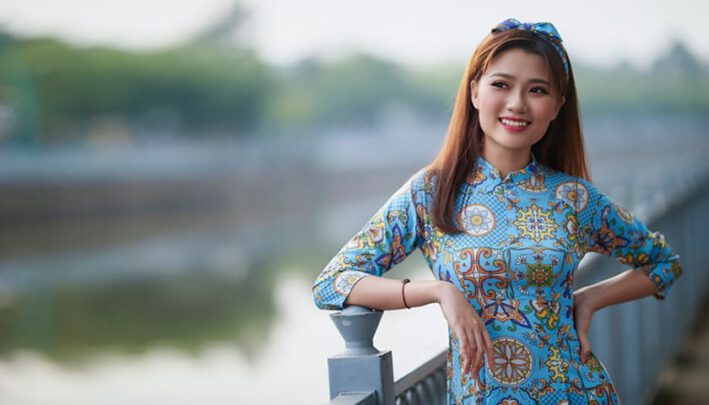 Set poses before
In addition to these agreements, you should also think about the strengths of your model that you want to highlight and which perspectives and poses are advantageous in the portrait photo. Here in particular, it is better to plan too much than too little. Expect some poses and perspectives to not look good, no matter how perfect you imagine them to be. Especially with inexperienced models, it is important for portrait photography that you give precise poses. You can find inspiration for such poses on Instagram or at the big fashion labels.
The importance of perspective
Play with perspective as much as possible during the shoot. Try out what suits your model. In portrait photography, men are often photographed slightly from below, so they appear taller and stronger, while women, on the other hand, are photographed slightly from above, so that they appear smaller and slimmer.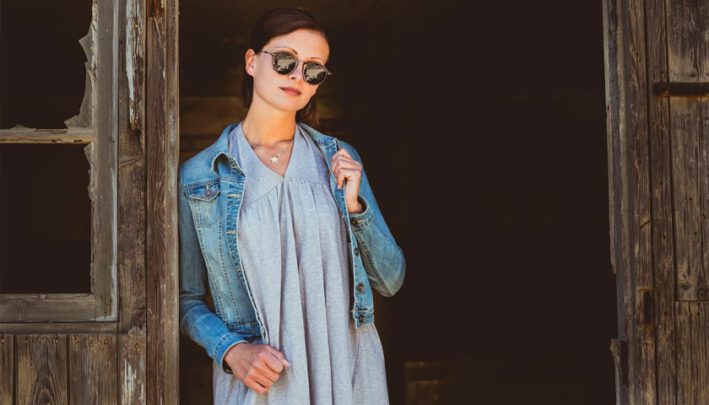 You can highlight or hide different aspects of the face by using different perspectives. This way, a big nose comes into its own less when you photograph your model head-on. You also have the option to highlight a distinctive profile with the perspective of the same name.
Special and exciting effects arise when you try to photograph through objects, for example a leafy branch, a crystal, a piece of glass. Or cover part of your lens with tape or a light piece of cloth. This makes your picture look fuller and also brings variety.
Look into my eyes
Of course, it's fun to shoot portraits with an experienced model. Nevertheless, at the beginning you will mostly take pictures of friends or relatives, people who have not been in front of the camera that often. No matter how much experience a model has, the likelihood is high that he / she will adopt "preprogrammed" facial expressions. Instead of saying, "Don't look like that," try to make your model laugh in a positive way. Tell jokes, chat or fool around a little. Everyone is different, but with a little practice you can tease new facial expressions from your model.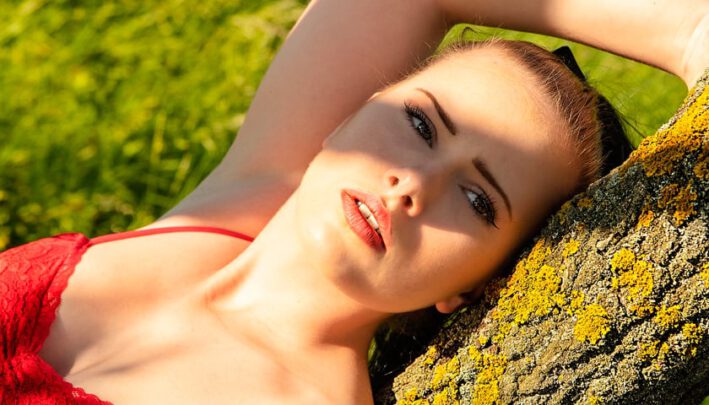 Focusing the eyes
The focus is traditionally on the eyes or on one eye. If you don't focus manually, you will get the best support from the camera technology. Some camera models even have an eye focus that captures the eye and also focuses it continuously. In the case of images from the half profile, the focus is on the front eye. Even with little depth of field, the face looks completely sharp to the viewer.
Focal length and aperture value
When choosing your lens, the focal length is important, as it has a direct effect on the shape of your model's face. 50 mm to 100 mm focal length are ideal for a realistic (not distorted) portrait. Nevertheless, a slight distortion arises from 70 mm, which makes the face appear slimmer and is therefore desirable.
But the possible aperture also plays a role when choosing a lens. It depends on how you want to design your picture. An open aperture (small number) ensures a shallow depth of field, the face of your model is in focus, the background is blurred. A closed aperture (large number) does exactly the opposite. The smaller the aperture, the more of the background is clearly visible and your model stands out less from the background.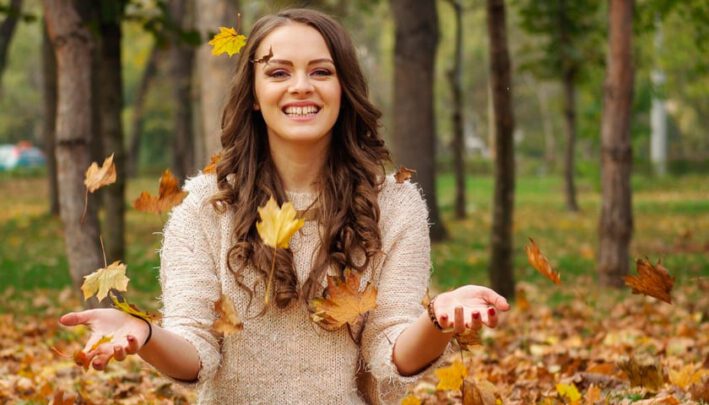 Light sources and portrait background
If you are working with an uncontrollable light source or natural daylight falling through the window, make sure that this light falls on your model from the right side. There are two theories why this looks more natural to us. The first is based on the Western European reading direction, from left to right. Because that's exactly how we look at photos. The human eye perceives the change from dark to light in this direction as more pleasant. The second theory revolves around our brain, where the left half, which affects the right side of the body, is responsible for the emotions. Thus, the right half of the face can express more emotions and looks more interesting.
Conclusion
Talk to your model in advance. Plan the location and the outtit together. Talk about poses you think about and listen to what your model imagined. Very important: you work together as a team! During the shoot: Praise your model. Make sure that he / she feels comfortable in your and especially in the presence of your camera. Each emotion will later be seen in your pictures.
And most importantly: don't touch it. Or do not touch it without being asked. For example, when the clothes crease, light-colored hair lies on the dark sweater or the shirt collar is crooked. Briefly explain the problem and then ask: May I touch you briefly? Treating each other with respect is the basis of portrait photography.