Hits: 4
A classic look for Nikon's latest
The Z fc is a brand-new 21-megapixel mirrorless, housed in a retro body, inspired by the design of an iconic film camera. The NIKON Z fc is an APS-C format (DX format) mirrorless camera with an exterior design dating back to the Nikon FM2 film SLR, which came out in 1982. Key handling points include three large control dials to adjust ISO, shutter speed and exposure compensation, while its cosmetics feature a balance of black and silver, a round Electronic View Finder eyepiece and a pentaprism profile.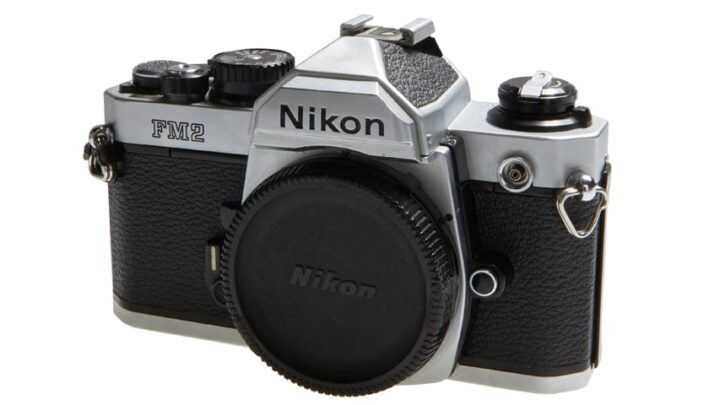 Despite a retro look, the Z fc is thoroughly modern inside. The sensor is a 20.9-megapixel APS-C format (Nikon DX), working in combination with an Expeed 6 image processor to deliver low-noise, very detailed images with a realistic colour rendition. There's an impressively wide native ISO range 100 to 51.200 and with expansion up to 204.800 – and it can shoot at 11fps.
Technique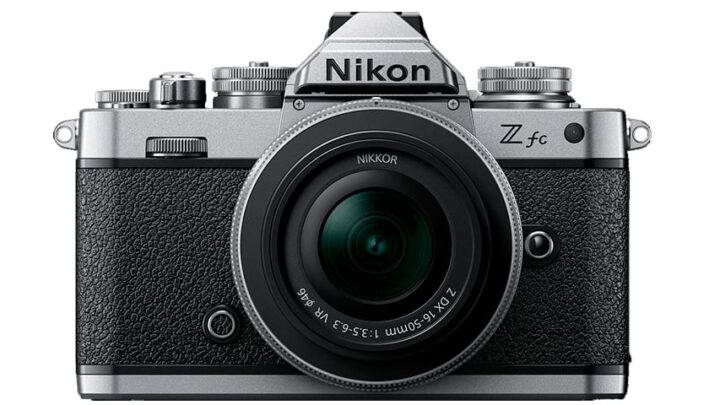 Autofocus is handled by a 209-point system that covers 87% of the image area, with the usual broad selection of methods, including pinpoint, single point AF and dynamic area AF. People- and animal-detection AF are in wide-area L and auto-area AF settings.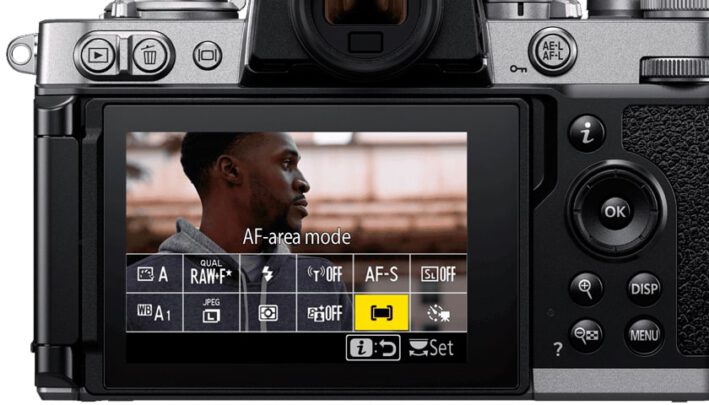 The provision of an i button and i menu means other key settings can be easily selected and adjusted, just like any current camera. Framing versatility is helped by a three-inch, vari-angle touch monitor that can face forwards, so perfect for selfies and low/high viewpoint shots. The Z fc is the first camera in the Z family to feature this type of monitor.
New Z DX lenses
Alongside the Z fc, Nikon also announced two new lenses: the Z DX 16-50 mm f/3.5-6.3 VR Silver Edition and the Z 28 mm f/2.8 SE. The former is a cosmetic match for the Z fc and priced at £329. Compact and lightweight are the keywords for this new wide-angle to standard zoom, measuring just 32 mm when retracted and weighing only 135 g, making it a perfect walkabout lens. Built-in Nikon VR gives a 4.5 EV benefit and autofocus is silent.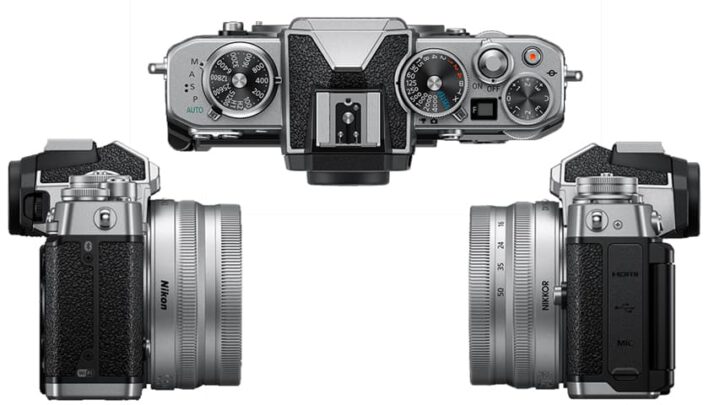 The Z 28 mm f/2.8 SE is a special edition prime, featuring a modern optical design with classic looks to match the Z fc. It gives a 42 mm focal length in the 35 mm format on the Z fc – and is compatible with fullframe Z cameras, too. Other features include focusing down to 19 cm, a weight of only 160 g, silent AF and 52 mm filter size. No price details yet.
Sales of these new Nikon products begin 28 July.
Nikon Z fc prices:
Z fc body $960 / 900 € / £900
Z 28 mm f/2.8 SE kit $1.200 / 1.150 € / £1.130
Z DX 16-50 mm f/3.5-6.3 kit $1.200 / 1.050 € / £1.040
Z DX body with 16-50 mm f/3.5-6.3 and Z DX 50-250 mm f/4.5-6.3 kit $1.525 / 1.290 € / £1.250
Z fc Vlogger kit $1.400 / 1.200 € / £1.170