Hits: 53
As a technical achievement, the Alpha 7R Mark IV is remarkable; as a camera, its handling foibles are starting to grate.
Sony doesn't want the Alpha 7R IV to be thought of solely in terms of resolution, but a 61M P sensor is bound to grab the headlines. This camera beats its full-frame rivals by some margin and re-establishes Sony as a frontrunner in a full-frame mirrorless camera market that's become very crowded.
But the A7R IV is not just about resolution. It offers a good balance of overall image quality and versatility. combining its ultra-high resolution with 10 fps continuous shooting capability and a buffer that can sustain this for up to seven seconds.
Key features
61 million pixels is a groundbreaking resolution for full-frame cameras, but it's worth pointing out that this increase is spread across both the image width and height, so the Alpha 7R IV's images are not that much larger than those of, say, the Nikon Z 7, measuring 9,504 x 6,336 pixels versus the Nikon's 8,256 x 5,504 pixels: that's an increase in image width and height of 15%.
What's truly impressive, though, is how Sony has managed to maintain a 10 fps continuous shooting speed. despite the massive increase in the amount of data that's being captured and processed. True. the buffer capacity is restricted to 68 raw files/ JPEGs, but it's also possible to shoot in an APS-C mode that captures 26-megapixel images and with three times the buffer capacity.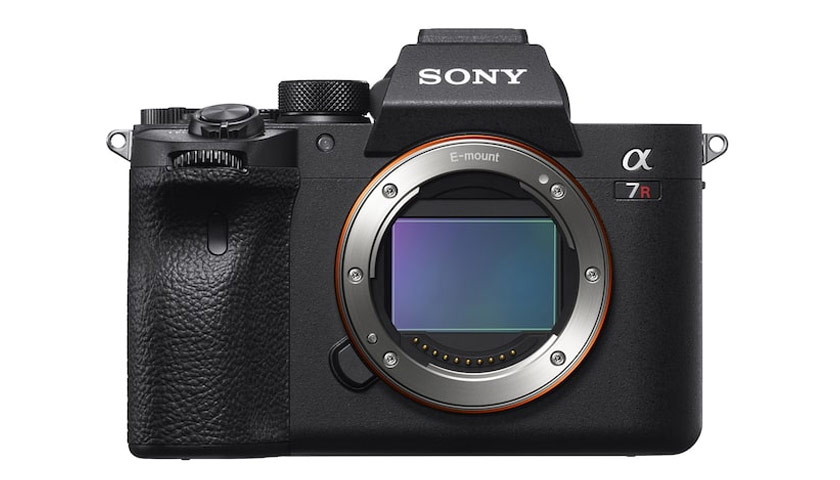 Sony's latest AF system brings 567 phase-detection AF points to the A7R IV, covering 74% of the image area (or the entire area in APS-C mode) and supporting both human and animal eye tracking.
Video performance gets a boost with the addition of Real-Time AF. but otherwise it does feel as if Sony is resting on its laurels a little here. There's still no 50/60 p 4K video capability, nor 10-bit capture: and if you want the best oversampled quality, you need to use the cropped Super 35 mode. You can capture Full HD at up to 120 fps. Arguably. the Alpha 7R IV is hardly a video specialist: nevertheless. it does feel as if the video capabilities haven't really advanced significantly.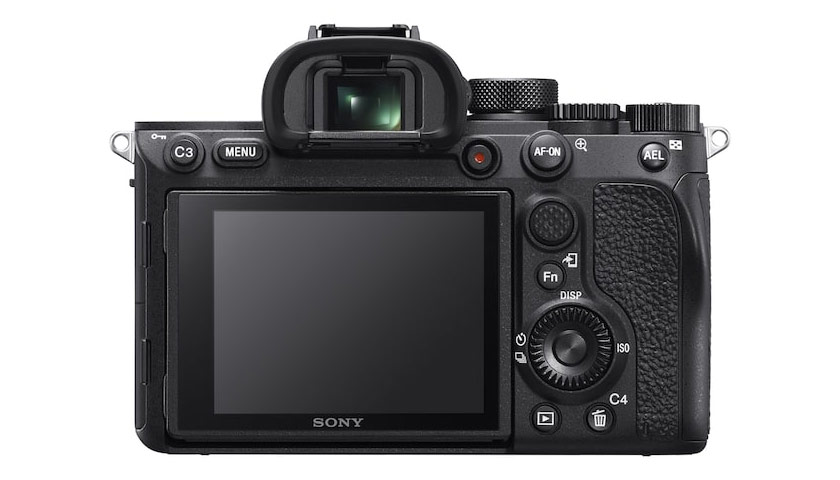 The A7R Mark IV does bring wireless tethered shooting capability, though the large files and limited wireless data bandwidth means you're still likely to be better off with an old-fashioned cable connection. Sony says its five-axis in-body stabilisation system has been tuned for this new camera to offer up to 5.5 EV compensation and the Alpha 7R IV's Pixel Shift Multi Shooting mode can merge 16 shots made with tiny pixel shifts between each to produce 240 MP images – if you have static subjects, sufficient storage capacity and the required Sony Imaging Edge 2.0 software.
Build and handling
Sony's A7 series was the first full-frame mirrorless camera design and it's still the smallest. That's great in principle, but when you match up these bodies with Sony's bigger, high-performance lenses (especially the premium G Masters, like the 24-70mm f/2.8 lens), the combination quickly starts to feel front-heavy.
This has been addressed in the Alpha 7R IV with a larger grip on the body. It doesn't sound like much of a change. but it makes a considerable difference – it's immediately obvious when you pick up and handle this camera and the A7R Ill side by side. There's a bigger AF-On button too and the EV compensation dial now has a lock to prevent accidental adjustments.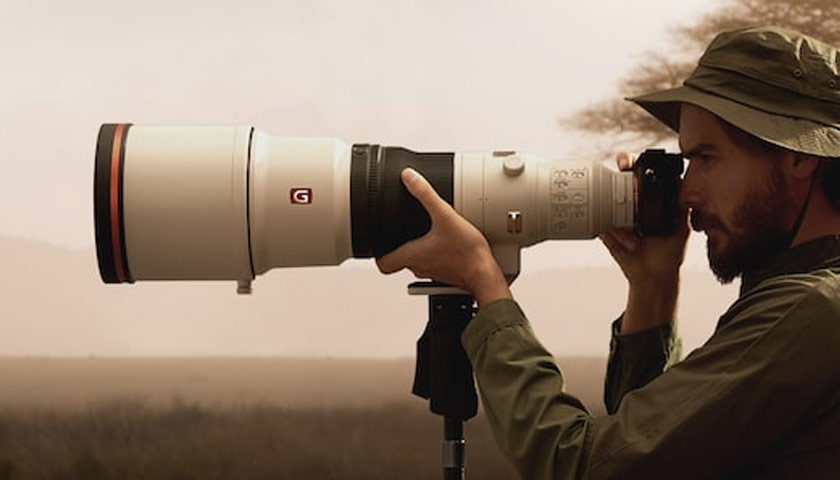 The electronic viewfinder now has 5.76 million dots, which ought to make it super-clear. It still has a 'digital' look, though – you can't see the dots, of course, but object edges have a distinctly oversharpened look. It's a reminder that EVFs are simply tiny digital screens that offer no more guarantee of accuracy than a computer monitor.
The three-inch rear screen is starting to feel a little small on a camera of this class too, especially when you're shooting video, where you lose the top and bottom edges to the narrower 16:9 ratio.
What shows up the ageing A7 design more than anything else, though, is what rival camera makers have done. The Nikon Z 6 and Z 7 are slightly larger cameras that handle rather better – and have lenses that feel as if they're designed to balance properly with the body.
They also have a top-mounted status panel, as does the Panasonic Lumix S1R – an even larger and heavier camera, but one that has the heft you need when you're shooting with big and heavy professional lenses.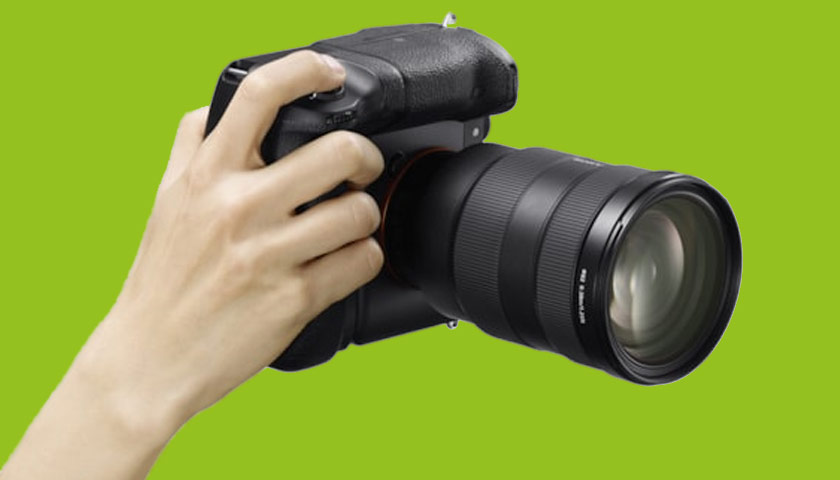 The A7R IV relies heavily on its customisable function buttons instead of buttons specifically for functions like white balance. AF mode/area. image size/quality and so on: it also has a tiresome menu system, made up of six tabs and no fewer than 40 individual screens. The A7R IV isn't a camera you can just pick up and use.
You have to learn how it's set up, where to find the functions you need and how to get it to work the way you like. If you like tinkering and personalising. you'll probably love it: if you like your cameras to be logical and obvious, it's a different story.
Performance
On paper, the Sony A7R Mark IV looks spectacular; in practice, the advantages of its 61 MP resolution over 40-50 megapixel rivals are rather less convincing. You have to be particularly careful with your shutter speeds and focusing to get the full benefit of the sensor, and although Sony claims a 5.5-stop shutter speed advantage from the five-axis in-body-stabilisation, you'd be unwise to rely on it.
We tried some handheld shots with the new Sony 35mm lens at slow shutter speeds between 1/8 and 1/2 sec, which should be in the camera's safety zone, and got a pretty poor success rate.
Despite disappointing lab results. the real-world dynamic range is very good. Our outdoor shots under a tricky overcast sky came out really well. with subtle sky detail, and no blow-out or colour shifts. Sony says it's tweaked the processing to produce subtler highlight gradations, so perhaps that's the explanation. The colour rendition is especially good and the A7R IV produces very natural-looking JPEGs. Most of our sample shots were taken using Auto white balance and none looked as if they needed colour correction.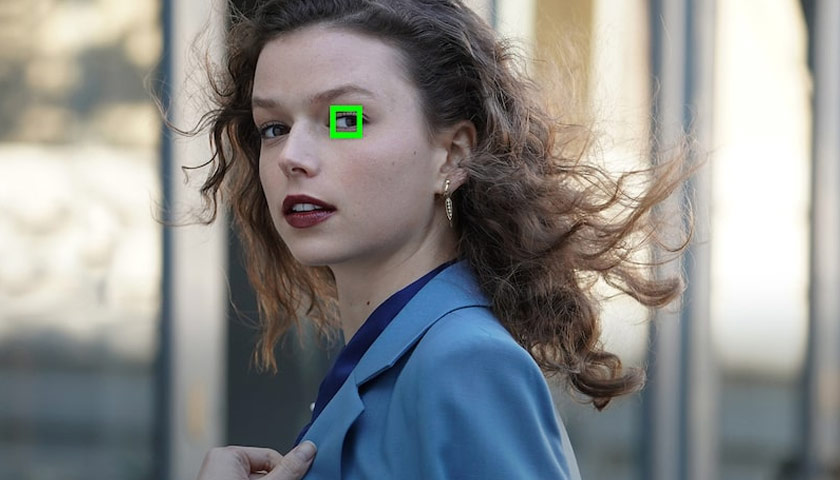 The Eye AF works almost uncannily well as long as your subject isn't moving about too quickly. It started to lose contact if there were very rapid subject movements in continuous shooting/continuous AF mode, but only under pretty extreme provocation.
The Alpha 7R IV's 10 fps continuous shooting mode is amazing in a camera with this kind of resolution, but the size of its buffer shows it's not really a sports specialist: once the buffer is full, it takes some time to clear while the data is written to the memory card.