Hits: 30
BACKPACKS are great for carrying large amounts of kit, as they're more comfortable than shoulder bags for moving heavy loads over any kind of distance. The usual problem is access – it's invariably more awkward to get at your kit. For shooting on the move, the sideopening type tends to be the least inconvenient, and this is a fine example.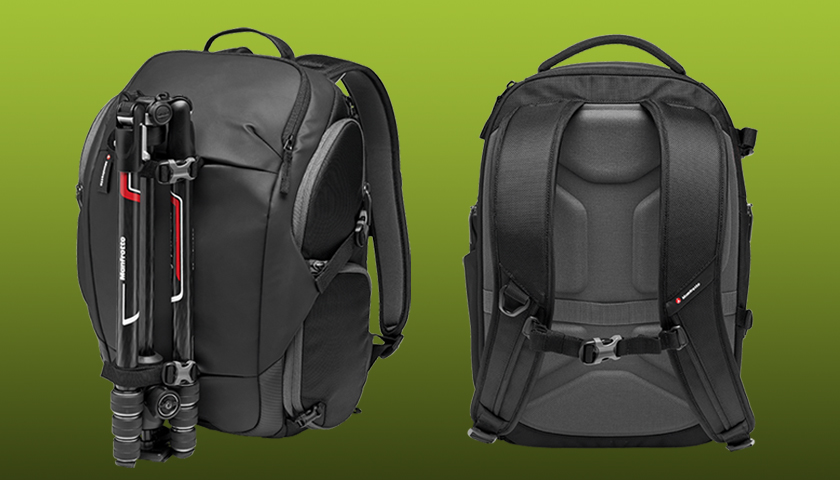 Handy Design
The reason why Manfrotto Advanced2 Travel Backpack works so well lies in its cleverly designed opening. A single, continuously-curving zip forms a figure-of-six shape, and opening it from one end gives unfettered access to the main compartment.
But undoing it from the other end opens a smaller flap that's just large enough to give access to your camera, without exposing the rest of the bag's contents.
When used this way, a small plastic clip prevents the zip from opening too far, while a second clip strap provides additional security.
Another really neat feature is found on the other side. The entire side panel can unzip and fold out to form a full-height pocket with a drawstring top closure, that's designed to take a small travel tripod. But you could also use it to carry a large bottle of water, a monopod or a folding stool, for example. There's also a stretchy pocket on the outside that's perfect for a drinks bottle.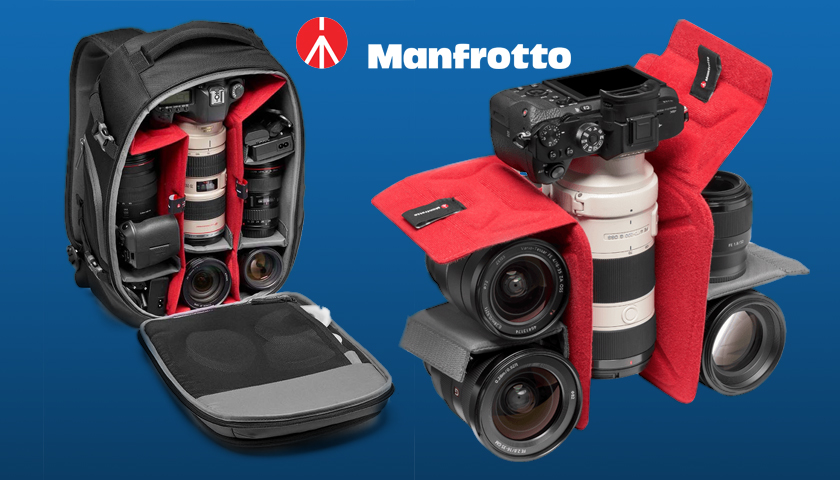 In terms of capacity, Manfrotto Advanced2 Travel Backpack will swallow a significant amount of kit. It's perhaps best suited to full-frame cameras and large zoom lenses; small mirrorless bodies and prime lenses will rattle around inside somewhat. Three padded horizontal dividers are provided to configure the space, along with a couple of sub-dividers for separating lenses.
The bag is large enough to hold a full-frame DSLR with a vertical grip and 70-200mm f/2.8 attached and there's room for three more lenses at least. Naturally you could use any part of the main compartment for personal items, food or clothing if you prefer. A small external pocket at the top of the bag is ideal for organising small items that you might want to access quickly and easily, such as filters, batteries, headphones or toiletries when flying.

Verdict
Not only is Manfrotto Advanced2 Travel Backpack well designed, it's really nicely made, with tough outer fabrics, generous padding and water-resistant zips. It's also quite comfortable to carry heavily loaded, thanks to the padded and ventilated back, although there's no belt to take the load off your shoulders. Overall, this is a really versatile and practical backpack.