Hits: 39
The iPhone 13 Pro Max is the biggest and best of Apple's new-generation iPhones. There are four in total, including the pint-sized iPhone 13 Mini, the regular iPhone 13, the regular iPhone 13 Pro and iPhone 13 Pro Max . The 13 Pro has the same cameras and tech as the Pro Max, but the Pro Max has the bigger screen, at 6.7 inches versus 6.1 inches, and a slightly longer battery life of up to 28 hours of video playback, versus up to 22 hours on the smaller phone.
Both iPhone 13 Pro cameras share the same spectacular three-camera array. And spectacular it is – in its capabilities, its clever shooting modes and computational imaging tricks, and in the sheer quality of the results.
You only get the full suite of camera features with the Pro models, but they are the same for each, so the real decision is how much you need the bigger screen of the iPhone Pro Max.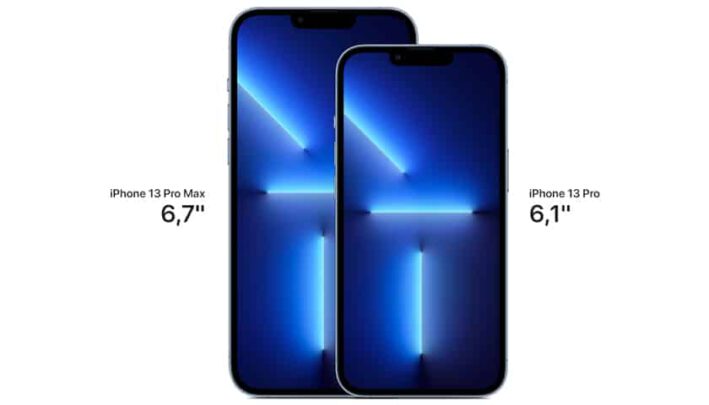 Key features iPhone 13 Pro Max
Let's start with the iPhone 13 Pro camera system. Apple says this is its biggest upgrade yet – and while Apple says this every year, and while the changes might appear incremental rather than revolutionary at first glance, there's a lot to talk about.
First, the new 13mm equivalent Ultra Wide camera has a wider f/1.8 aperture, all-new autofocus and a 'faster' sensor. Overall, Apple says, it can capture 92% more light than the iPhone 12 Pro. More than that, it has a new 2cm Macro mode, which engages automatically as you move up close to your subject, and can capture tiny objects at a magnification that would previously have needed a clip-on macro lens. The regular Wide camera has a wider f/1.5 aperture and a larger sensor, which incorporates sensor-shift image stabilisation. Apple says this new camera captures 2.2x more light than its predecessor, and uses the iPhone's Lidar Scanner for Night mode portraits.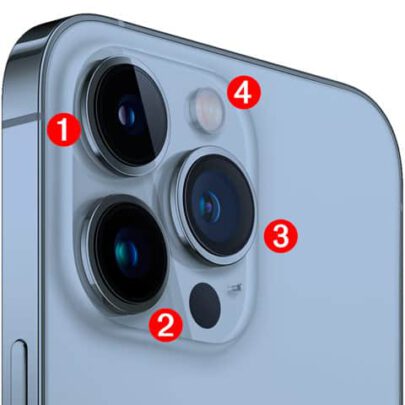 The 77mm-equivalent telephoto lens has three times the magnification of the standard wide lens and an f/2.8 aperture
This is the 26mm equivalent wide lens: it has an aperture of f/1.5 and supports sensorshift stabilisation
The 13mm-equivalent ultra-wide lens not only scoops up a huge angle of view, but provides the new Macro mode, too
Need more light to capture your subject? There's a very bright built-in LED lamp if you need it
The telephoto camera has a longer 77mm equivalent focal length than before, to offer a 3x telephoto effect relative to the regular Wide lens. Factor in the 0.5x Ultra Wide camera, and you have an overall focal length range of 6x – which seems to have been muddled up with a '6x zoom' by some. To clarify, the 77mm telephoto camera offers 3x magnification, which is not the same as a '3x zoom' lens.
With Smart HDR 4, the iPhone 13 Pro Max can now pick out and optimise individuals in outdoor shots, and Portrait mode is as effective as ever at blurring backgrounds in people shots.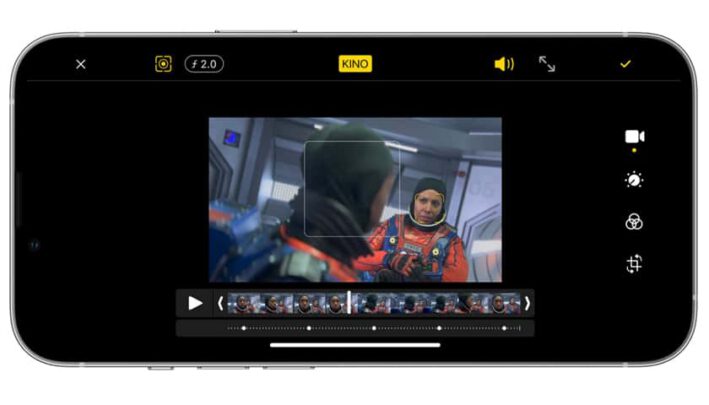 This background blurring/bokeh effect also appears in the iPhone's new Cinematic mode, which gives the appearance of shallow depth of field that you get with much larger sensors – the 'cinematic' look. The clever part is that this is done digitally, so the iPhone can automatically recognise people entering the frame, for example, and switch 'focus'. Because it's being done with processing, not lens focusing, this means the iPhone can pull off the uncanny trick of offering focus adjustment after you've captured your clip. Don't like where it focused, or the speed of its pull-focus transition? Then change it!
The iPhone 13's video capabilities should have taken a further step forward with the addition of ProRes video support in iOS 15.1, which was released after we'd finished our testing. The iPhone 13 Pro Max also offers the Apple ProRaw format for stills, which is essentially a generic linear DNG format that can in principle be opened by any raw software for shadow and highlight recovery, white balance adjustment and more control and quality overall.
Camera array aside, the other dominant feature of the iPhone 13 Pro Max is its 6.7-inch display – or, to give it its full name, the Super Retina XDR display with ProMotion. Apple says it's up to 25% brighteroutdoors, and quotes a high-speed 120Hz refresh rate for ultra-smooth swiping movements and acceleration or deceleration to match your finger's scrolling speed.
Build and handling
iPhone 13 Pro Max is a big phone – not just big, but heavy-feeling. The 240g weight doesn't sound a lot, but it's packed into a pretty slim device, so it feels particularly dense and 'weighty'.
Operation and handling are otherwise superb. You may not immediately notice the improved responsiveness of the screen, but iPhones have always been so good in this respect there's not a lot of room for improvement.
For everyday practicality, we'd be tempted to stick to the regular iPhone 13 Pro. The photography and filmmaking features are the same, but while the smaller 6.1-inch screen size doesn't sound a big difference on paper, there's a noticeable physical difference. If you intend using the iPhone 13 as a serious content capture tool, on the other hand, the Pro Max's bigger screen is more important than its extra size and weight.
Performance
The iPhone 13 Pro Max's performance is brilliant but not perfect. It's easy to forget that this is just a phone, and start applying regular camera standards to its stills and video performance – which is both pretty unreasonable and an indication of just how good phones have now become.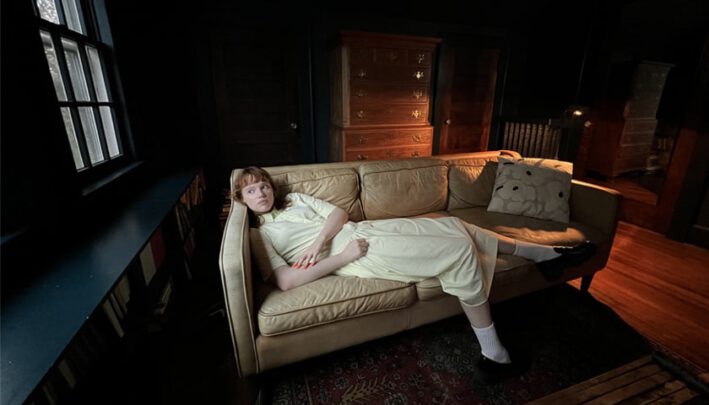 The still image resolution is 'just' 12 megapixels, and video capture tops out at 4K 60p, but the quality Apple has produced within these limits is extraordinary. Still images are crisp and clear, with almost none of the small-sensor 'smoothing' of fine detail that afflicts a lot of rivals, and the standard Wide camera lens is sharp from edge to edge.
If the iPhone 13 Pro Max has a weakness, it's the Ultra Wide lens. The edge sharpness isn't as good as the regular Wide camera's, and Apple's digital jiggery-pokery with the automatic Macro mode switching doesn't inspire a lot of confidence in macro shots unless you switch to the Ultra Wide lens first, so that you know there's no digital zooming going on.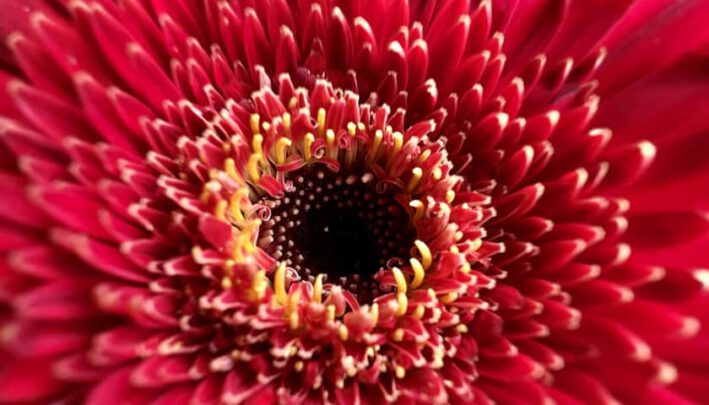 Regardless, the still image quality and the scope of this three-camera array is pretty extraordinary – and if the still image quality is good, the video capture from this phone is better still. Apple already has an amazingly effective stabilisation system, so that the steady-handed video shooter might decide not to bother with a gimbal.
The new Cinematic mode is amazing. Apple's faux-bokeh effect might not stand ultra-close scrutiny compared to real bokeh, but the immediate visual effect is just stunning.
The iPhone 13 Pro Max has a lot going for it as a phone, a 'phablet' and an everyday companion that can manage almost every aspect of your life. But we're taking a particularly close look at its camera features to see if the reality lives up to the hype.
And you know what? It does. It might not replace your DSLR or mirrorless camera, but it really raises the bar for camera phone image quality, performance and features, and leaves regular point-and-shoot cameras for dead.
But you do have to think long and hard about choosing the iPhone 13 Pro Max over the regular Pro: that bigger screen really bulks it up and does make it a bit of a drag sometimes to carry around.
iPhone 13 Pro Max Specifications
Rear cameras:
12 MP 13 mm f/1.8 ultra-wide camera;
12MP 26mm f/1.5 wide camera;
12MP 77mm f/2.8 telephoto camera
Zoom range: 6x optical
Front camera: 12MP f/2.2 TrueDepth
Display: 6.7-inch Super Retina XDR OLED (2,778 x 1,284 at 458ppi)
Chip: A15 Bionic
Image stabilisation: Dual OIS (telephoto and wide), sensor shift (wide)
Max video resolution: 4K 60p
Waterproof: Yes (IP68 – down to 6 metres for up to 30 minutes)
5G: Yes
Capacity: 128 GB / 256 GB / 512 GB / 1 TB
Dimensions: 161 x 78 x 8 mm
Weight: 240 g