Hits: 5
It's only five years since Fujifilm revolutionised medium format digital with its GFX 50S, which provided 51.4MP resolution and mirrorless architecture for what was then a groundbreaking price of 7.200 € bodyonly.
The System
Since then, the GFX system has gone from strength to strength, and with the new GFX 50S II, Fujifilm has brought the price of entry even lower. At just 4.075 € body-only, or 4.550 € with the new matched 35-70 mm kit zoom lens, it's very competitive with high-end full-frame systems.
Despite its name, the GFX50S II isn't based on the original camera. Instead, it employs the same 51.4MP sensor, but places it into the same body as the superb GFX 100S that the firm released earlier this year. It offers essentially the same imaging specifications as the older GFX 50S and GFX 50R, but with the updated X-Processor 4 on board, it promises to be quicker in operation.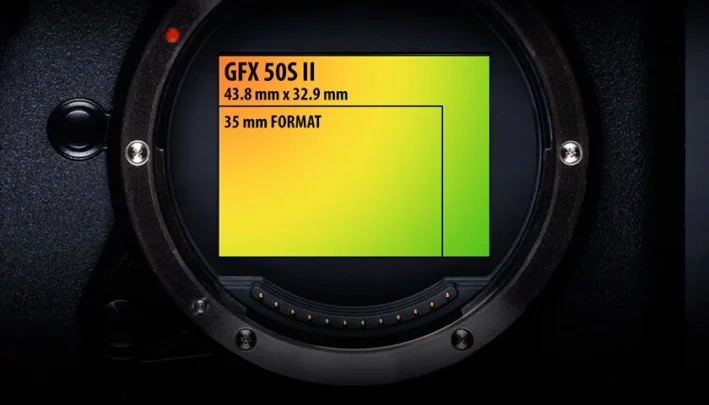 The sensor provides a standard sensitivity range of ISO 100-12,800, extendable to ISO 50-102,400. However, a continuous shooting speed of 3 frames per second is pretty pedestrian by current standards, and it's also only capable of recording video in Full HD resolution, rather than 4K. But if you're thinking of buying medium format, chances are you'll be primarily interested in shooting still images anyway.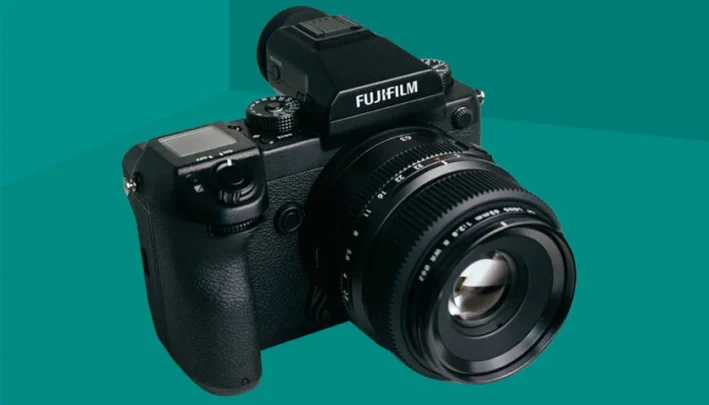 Unlike its 102MP siblings, the sensor lacks on-chip phase detection, so autofocus uses contrast detection only. This shouldn't be a problem with static subjects, but it's not going to be the best choice for tracking anything that's moving. So rather than sports or wildlife, this camera will be best suited to landscape, portrait or studio work.
The 50S II also inherits many of the features that made the GXF100S one of our favourite cameras of the year so far, including a large, high-resolution electronic viewfinder. The rear screen tilts in three directions, which allows high- and low-angle shooting in both portrait and landscape orientation, and it's also touch-sensitive for changing camera settings. You also get the benefit of Fujifilm's industryleading Film Simulation modes to provide a wide range of attractive colour looks for your images.
Build and handling
In terms of design, the body is about the same size and shape as a high-end full-frame DSLR, and is built for pro use, with magnesium alloy construction and extensive weather- sealing. A large, deep handgrip makes it very comfortable and secure to hold, and with lightweight lenses, it's entirely possible to shoot one-handed. The effective in-body stabilisation and soft, discreet lowvibration shutter help you get the best results from the high-resolution sensor when shooting handheld.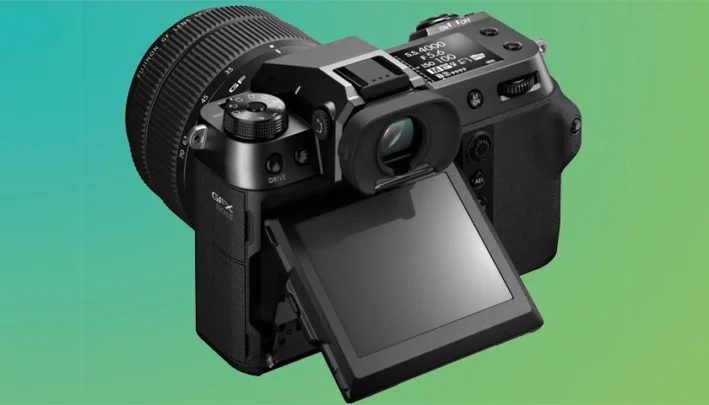 Operationally, the camera behaves much like a conventional DSLR, with electronic dials under your finger and thumb, and a joystick for positioning the focus point. There's also a large status panel on top that shows all your exposure settings at a glance. A conventional exposure mode dial on the left has no fewer than six custom positions for saving camera set-ups for specific purposes.
Thanks to the compact form-factor, this is also a camera that can substitute a full-frame system without requiring you to change everything else too. It'll fit into the same bags and sit happily on the same tripods. The lenses are relatively large, but the ones that I've used in the past have been uniformly stellar – especially the primes.
New 35-70 mm zoom
The GFX 50S II gets a new matched kit zoom, the GF 35-70 mm F4.5-5.6 WR, equating to a 28-56 mm equivalent range. It has a retracting design to take up less space in your bag and is also the first GF lens without an aperture ring, with the camera's front dial used instead. But it still features weatherresistant construction, and Fujifilm claims the optics should match up to the GFX100S's 102MP chip, let alone the GFX50S II's 51.4MP unit.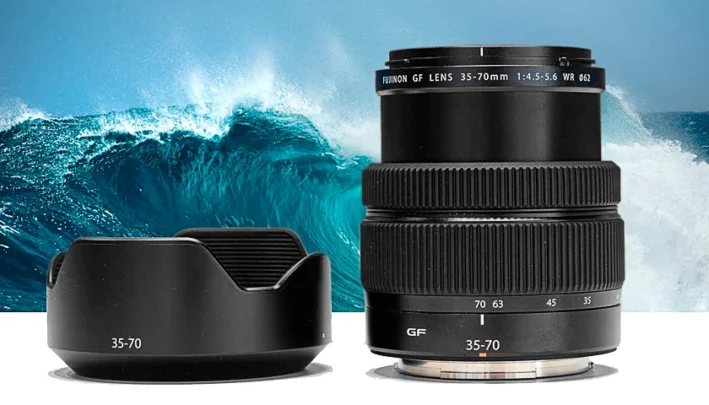 First impressions
In a way, the GFX 50S II is about as predictable as a new camera could be, given that both the sensor and body design are entirely known quantities. Thanks to the former, we can expect superb image quality that surpasses almost anything you might get from a full-frame camera, though its advantage over the best highresolution models such as the Sony Alpha 7R IV or the Nikon Z 7II is nowhere near as clear-cut as its 102MP siblings. Meanwhile the excellent body design should make it a joy to shoot with. It's another bold step in Fujifilm's mission to make medium format accessible to a wide range of users, and I'm really looking forward to trying it out properly.
Additional Information