Hits: 29
A COMPLETE FILTER SYSTEM FOR THE CREATIVE PHOTOGRAPHER
A more affordable alternative to circular filters is the versatile Cokin system, which uses square acetate filters and a special screw on holder. Invented by French photographer Jean Coquin and introduced in 1978, the Cokin Creative Filter System has grown to become the most popular filter system in the world and has spawned many imitators who make filters and other accessories that are compatible with the Cokin system.
The idea is very simple; rather than buying separate filters for every lens, the Cokin system has a single filter holder into which rectangular plastic filters are slotted. The filter holder is attached to the front of the lens by an adaptor ring which has a thread to match the diameter of the lens's filter thread. Thus, when you buy a new lens with a different thread diameter, all you have to do is buy an adaptor ring for it and you can carry on using all your filters with the new lens.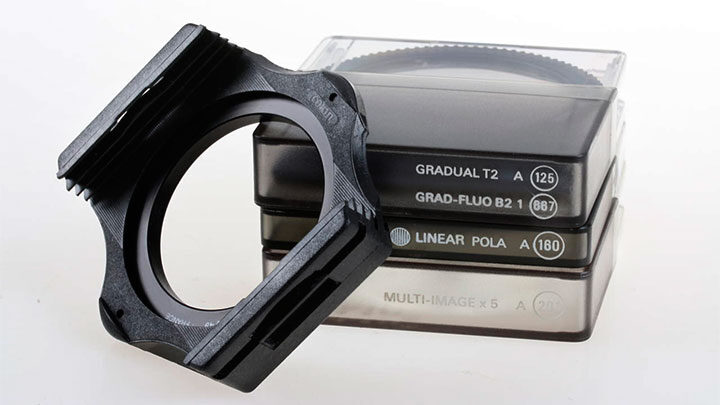 Cokin make two main series of its filter system. The A-series is smaller and cheaper and is intended for amateurs. It can accommodate lenses with a maximum filter thread diameter of 62 mm, and the filters that slot into it are 67 mm wide. Professionals and people with larger lenses will opt for the more expensive P-series, which can be used with filter thread diameters up to 82 mm and uses filters that are 84 mm wide. There are also a few bigger variants for large-format and movie cameras, but the A and P series are the ones that you're most likely to encounter
There are over 140 filters available for either system, including polarisers, graduated, pastels and diffusers, warm-up filters, colour correction filters, centre-spots and a wide range of optical effects, such as starbursts, multi-image, close-up, rainbow, double exposure etc. Official Cokin filters are made from a special polymer called CR-39, sometimes advertised as "organic glass", which is shatterproof, scratch resistant and optically perfect. There are many third-party filters available that will fit the Cokin system, but their quality may not be as high as the official branded products.
Pros and cons of the Cokin Creative Filter System
The Cokin system doesn't have many disadvantages, but it's not completely perfect. The main advantages of the Cokin system are its comparatively low cost and its extreme versatility. A basic P-series graduated filter starter kit, consisting of the filter holder and three neutral-density graduated filters, costs less than 45 € the adaptor rings to attach the holder to your lens only cost around 15 € each and individual P-series filters cost between 17,50 € and 25 € each, so it's possible to buy an entire system of Cokin filters for less than the cost of some single circular screw-on filters. With over 140 filters and effects to choose from, including polarisers, starbursts, soft focus effects and close-up lenses you can create virtually any filter effect you like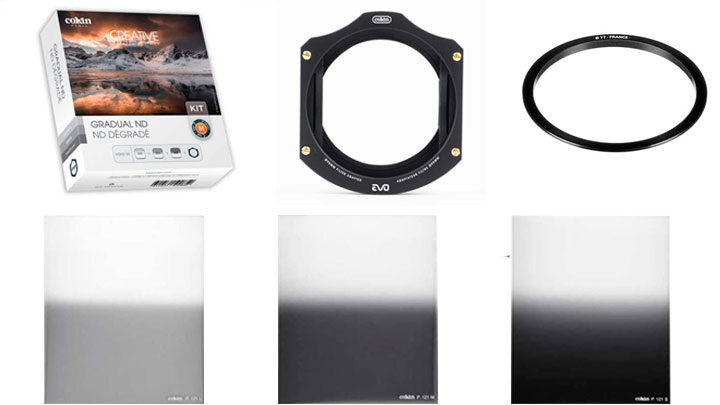 There are only two small disadvantages to the Cokin system. First, the optical quality of the polycarbonate filters is not quite as good as the best optical glass circular filters, although you'd need an expert eye to tell the difference; and second, the filters are more prone to picking up scratches than are glass filters. However, since Cokin filters are so cheap to buy, if you scratch one so badly that it can't be used you can just replace it.
There are a lot of third-party manufacturers that make plastic filters which are designed to be compatible with the Cokin system, but the quality of these is very variable and some are distinctly second-rate. Although you might be tempted when you see a 24-piece filter kit for sale on Amazon for less than 35 €, these cut-price kits are best avoided. The optical quality and colour purity of the filters won't be as good as the genuine Cokin filters, and they might not fit your Cokin filter holder properly. Some of the third-party filters are a lot thinner than the Cokin ones, and may slip out of your holder.
Common types of Cokin filter
The versatile Cokin system has a lot to offer for photography enthusiasts, but here are the essentials.
Neutral density graduated filters
The Cokin system is best known for its graduated filters and the most popular are the neutral density graduated filters. Use them to darken skies and balance exposure.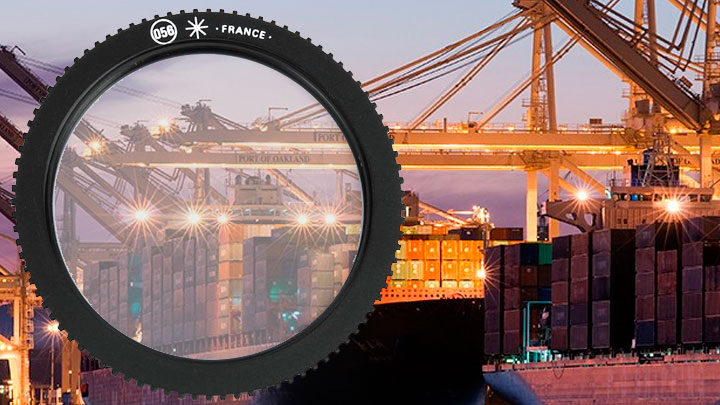 Star filter
Star filters use a diffraction grating to produce distinctive rays around any point light source. They can be quite beautiful in the right shot, but don't overuse them.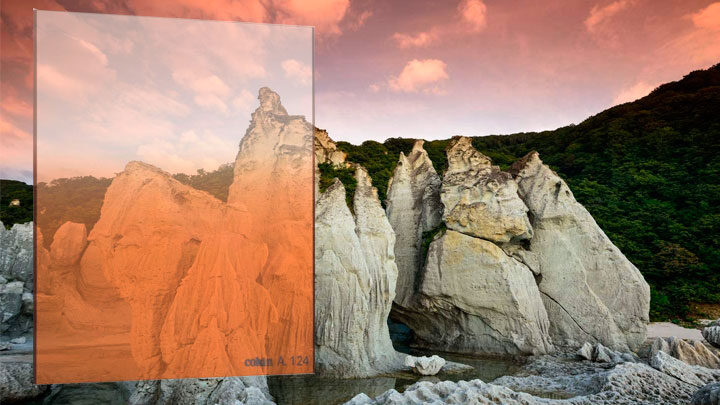 Tobacco graduated filter
Tobacco graduated filters can add a wonderful stormy look to almost any cloudy sky and also work well with sunset shots.