Hits: 16
LENS HOODS ARE INCREDIBLY USEFUL PIECES OF KIT – BUT WHEN SHOULD YOU USE ONE?
Lens hood is an incredibly simple and incredibly useful piece of kit. But people often don't know what their purpose is, when they might use one or what lens hood, they should buy. In this article, we'll look at lens hoods in detail so you can pick the right ones for your lenses.
WHAT IS A LENS HOOD AND WHAT TYPES ARE AVAILABLE?
A lens hood is quite simply a cone shaped piece of plastic, rubber or metal that attaches to the end of your lens to shield it from bright light.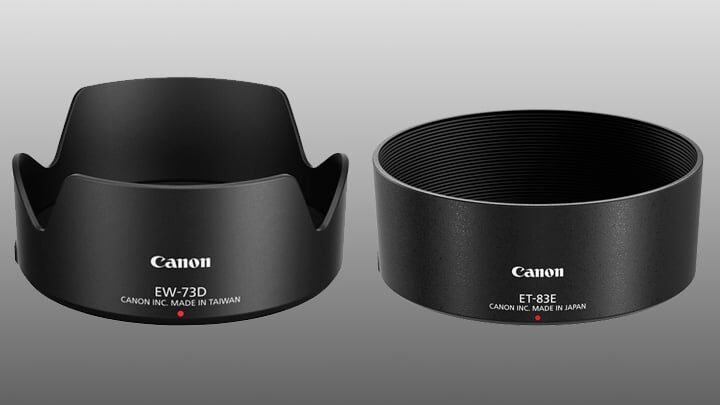 There are two types of lens hood – tulip and round. Tulip hoods, also known as petal hoods, have a curved design and are usually used on wide-angle lenses. The cutout design allows for the most amount of shade for the lens, whilst still allowing you to capture an image without getting a bit of the lens hood into the shot. Using a lens hood on a wide-angle lens does still require care and you need to make sure that you rotate and attach the hood correctly.
Round or cylinder hoods are simply a tube shape that completely encloses the lens. You'll usually find these used on fixed prime lenses and those with a longer focal length (i.e. telephotos). This is because telephoto lenses don't cover a wide enough field of view to need to worry about parts of the hood appearing in the shot. They're also used on fixed focal length lenses as a hood can be manufactured to fit the exact specifications of that lens.
WHEN SHOULD I USE A LENS HOOD?
The general school of thought amongst pros is that you should always have a lens hood on your lens (with a couple of exceptions that I'll come onto in a minute). Even indoors or at night there could be stray light entering your lens. However, there are certain scenarios where a lens hood is absolutely essential.
One of these is if your subject is backlit or you're shooting into strong sunlight as you will need every option available to control the light.
The other is if you're using off-camera flash, as flash photography is, by its very nature, extremely bright and can cause unwanted flare in your images. Funnily enough, night photography can also cause problems with flare as it's dark – any stray light can easily cause a flare.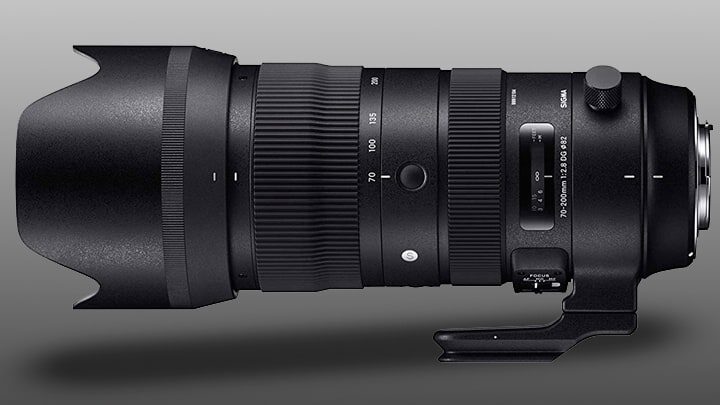 I mentioned that there are a few exceptions to the rule of using a lens hood. The most obvious one is if you actually want to create a lens flare effect in your image with the sun – that's impossible to achieve if you're using a lens hood!
Secondly, it's best to avoid using a lens hood if you're using the pop-up flash available on some cameras. This is because the light from the pop-up flash can be blocked by the lens hood and this will create a shadow across the bottom of your image. This happens as the popup flash is very close to the camera body and therefore the lens hood.
Lastly, if you're using an accessory on the front of your lens (such as a ring flash) or indeed some filters (such as a circular polarizer) you won't be able to attach a lens hood as well.
WHAT LENS HOOD SHOULD I BUY?
Some lenses will come with a lens hood when you buy them, but, to my mind at least, this seems to be becoming more and more unusual! Depending on the brand and size of your lens, prices can range from $10 to the high hundreds. There are plenty of third-party lens hoods available but you do need to make sure you check the quality.
A flimsy and insubstantial lens hood won't provide any positives! Especially avoid any lens hood that says it's 'universal'. As I hope you can see from this article, there is no such thing!
You must make sure that you get the right lens hood for your lens. Each lens will have a different filter thread that the hood needs to fit (e.g. the Canon 24-105mm lens has a 77mm thread) and will need specific cutouts if it's a wide-angle zoom lens. So, particularly if you're buying a third-party lens hood, make sure you know the exact name and model of your lens as well as the filter thread size.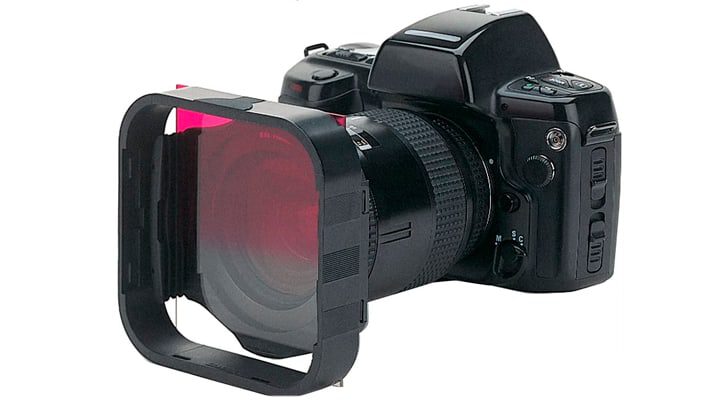 A FEW SMALL TIPS!
Lens hoods are large and unwieldy at times and take up a large amount of space. Fortunately, for transport purposes, they can be turned upside down and reattached over your lens – making them far more compact! Of course, you could also remove all your lens hoods and stack them up together.
But what about if you go out and forget your lens hood? You have a couple of choices. You could construct a temporary lens hood from a piece of cardboard or, if you're in the middle of nowhere, try using your hand to shield the lens from as much light as possible.
Lastly don't forget that using a lens hood offers an extra layer of protection to your lens should the worst happen and the lens get dropped. And replacing a lens hood is always going to be cheaper than replacing the whole lens!
CONCLUSION
Hopefully this article will answer your questions on lens hoods and show you how useful they are for such a small piece of kit!