Hits: 5
SONY LAUNCHES TRIO OF COMPACT FE PRIME LENSES
New optics are portable, affordable and designed for both stills and video
Hot on the heels of the high-end FE 50 mm f/1.2 G Master, Sony has revealed three new prime lenses at the opposite end of the size (and price) spectrum. The Sony FE 24mm f/2.8 G, 40mm f/2.5 G and 50 mm f/2.5 G are compact, highly portable lenses, which between them still take up less space than a regular standard zoom.
Sony's full-frame mirrorless cameras are remarkably compact; unfortunately, a lot of Sony lenses are quite the opposite, and can make the cameras feel front-heavy and unbalanced.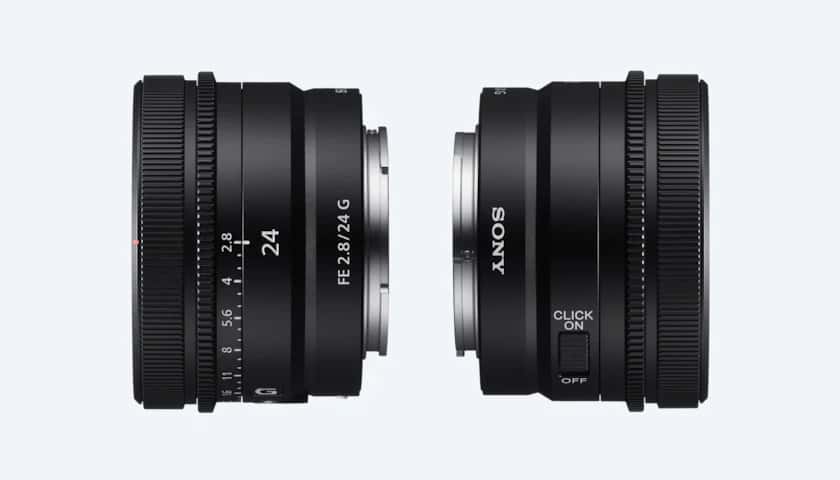 So if you like your lenses as small and portable as your cameras, this trio of new optics should fit the bill perfectly. Not only are they small and light, they're actually pretty much the same size, and share the same 49 mm filter mount.
Better still, they're optimised for video as well as stills. All three have aperture rings and a switch on the underside to 'declick' the diaphragm for smooth and silent aperture control while filming.
FE 24 mm f/2.8 G
The FE 24 mm f/2.8 G is the widest of the three new lenses. Despite this, it shares the same 68 mm diameter and 44 mm length as the other two. The maximum aperture is slightly down, at f/2.8 versus f/2.5 for the other two, but that's a small difference. All three lenses use fast an quiet Double Linear AF motors, and despite their small size, Sony has still found space for a Focus Hold button.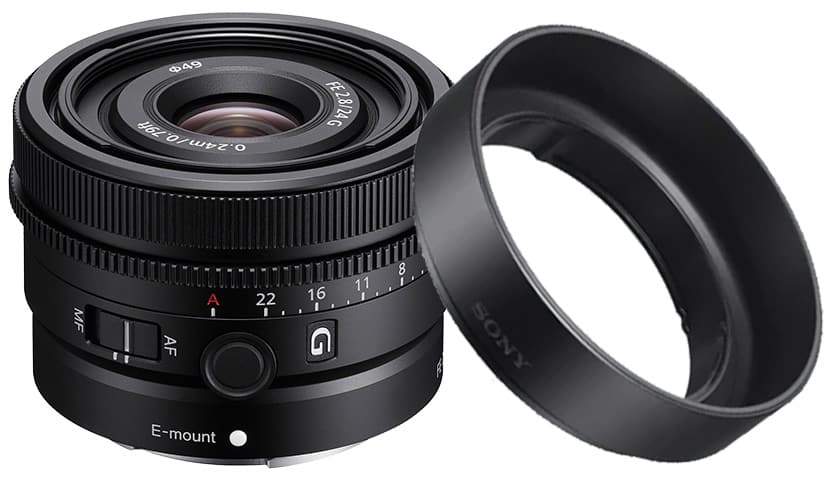 This lens uses eight elements in seven groups, including three aspherical lenses and one ED (extra low dispersion) element, and weighs just 162 g.
Sony FE 40 mm f/2.5 G
The Sony FE 40 mm f/2.5G is a more general 'walk around' lens, with a 40 mm focal length that's only slightly longer than the classic 35 mm 'street photography' lens. The f/2.5 maximum aperture means the lens is a third of a stop faster than an f/2.8 lens. It's not as fast as the new Sigma 35 mm F2 DG DN Contemporary, but it is about half the size.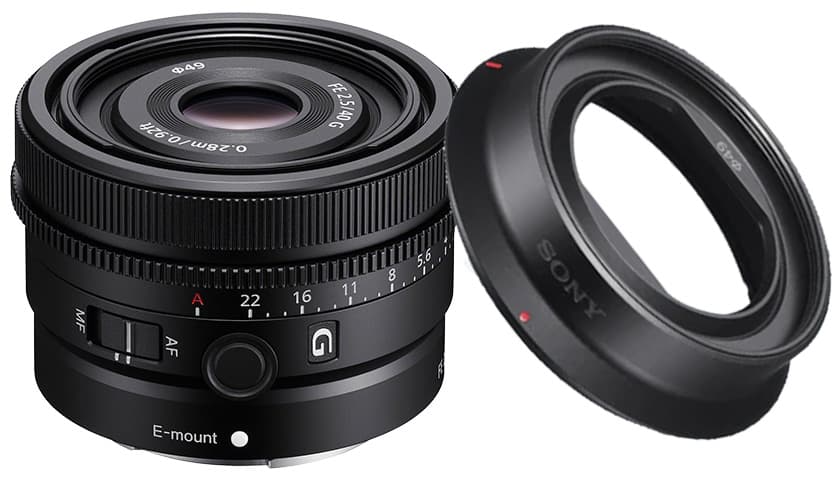 The Sony FE 40 mm F2.5 G is made up of nine elements in nine groups including no fewer than three aspherical lenses, and weighs 173 g.
Sony FE 50 mm f/2.5 G
The FE 50 mm f/2.5 G is only 10 mm longer in focal length than the 40 mm, but corresponds more closely with the classic 'standard' focal length and angle of view for a full-frame camera. This lens also uses nine elements in nine groups, with two aspherical lenses and one ED element. At 174 g this is the heaviest of the three, but the trio are so close in weight that you're unlikely to notice any difference.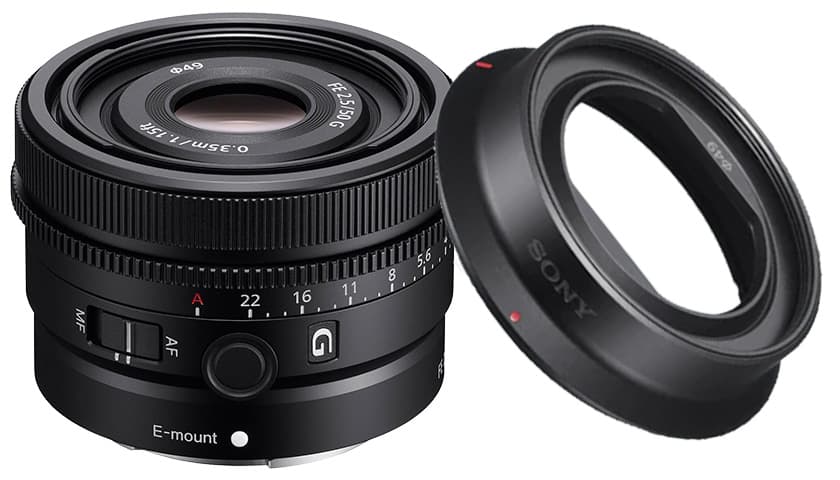 All three lenses will go on sale from April, with a suggested retail price of around 735 € / $ 600 each.